New top boss for flash upstart OCZ appears on radar
Eyes are on Ralph Schmitt as he legs it from PLX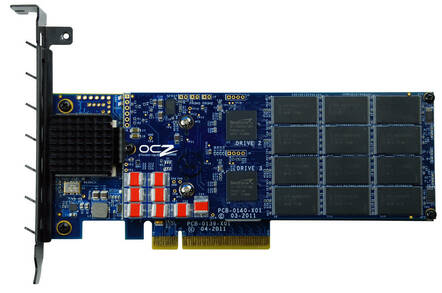 A new CEO for flash storage startup OCZ has possibly emerged from the mists: Ralph Schmitt has resigned as chief exec of PCI electronics biz PLX - and he sits on OCZ's board.
OCZ ousted CEO Ryan Petersen last month, on the back of revenue shortfalls and a kerfuffle over a will-they-won't-they acquisition by Seagate. Alex Mei became OCZ's temporary CEO, and a search is underway for a new boss.
Schmitt was appointed CEO and president of PLX in 2008 but has now left. The company, which makes PCIe gear and 10Gb Ethernet tech, is being acquired by electronics outfit IDT, so a change in CEO-ship was expected.
In a canned statement, PLX said: "Schmitt plans to pursue a leadership role at a different company and will stay on the PLX Board of Directors to help with continuity through the expected acquisition of PLX Technology by IDT." David Raun, a senior EVP and general manager, becomes the interim PLX CEO.
A nod is as good as wink to a blind horse. It will be beneficial for OCZ to have a new permanent CEO as fast as possible, and Schmitt looks as though he could hit the ground running. ®