Gavel fails to fall for Apple 1
Auctioned micro misses reserve price
An original Apple 1 made by Steve Jobs and Steve Wozniak failed to sell at an auction in London this week after bidders refused to meet its reserve price.
The 1976 computer - which comes without a screen and a mere 4KB of memory - was expected to be snapped up for £80,000. However, the top bid of £32,000 wasn't high enough to meet the £50,000 reserve when the device went under the hammer at Christie's in South Kensington this week.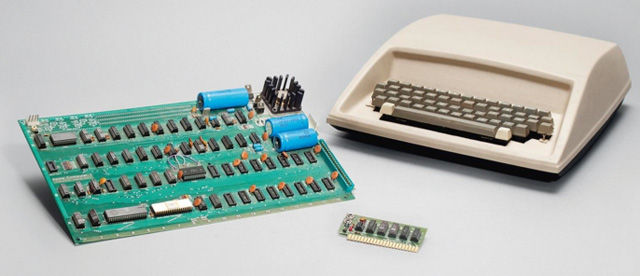 The Apple 1 cost a devilish $666.66 at launch; equivalent to $4960 in today's money. Around 200 units were produced in total, though fewer than 50 are thought to exist today.
"Its significance in making computer technology accessible for all cannot be undervalued," said Christie's James Hyslop prior to the auction.
Perhaps trying to sell such historical kit during a recession is unwise, or the death of Steve Jobs last year has negatively affected the value of his inventions. In November 2010, for instance, the same auction house flogged an Apple 1 for over £130,000.
That did come with an original box, instruction manual and a signed letter from the late 'genius', though. ®
Sponsored: Beyond the Data Frontier