Face-recognising spy drone tech tapped up by... Quantum
Storage giant jumps into live video processing game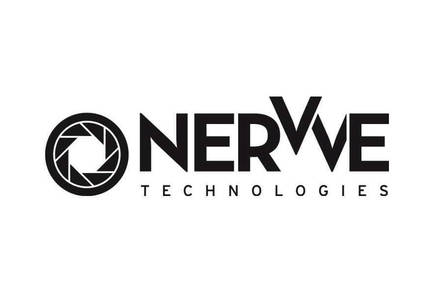 Quantum's StorNext file system could be used in the hunt for terrorist suspects in the near future. The storage giant has invested in video search tech biz NerVve so images and footage - such as material recorded from military surveillance drones - can be indexed and retrieved from StorNext vaults.
StorNext is a suite of software that stores unstructured data on disk and on tape, and presents a single storage pool. It can scale to a billion files and supports tiering. NerVve's technology is expected to index, search and process videos and other imagery in StorNext repositories.
NerVve Technologies is a privately-held company that automates the retrieval of videos for analysts, who are usually looking for a particular moment, face or detail to pop up on the screen. The company says its software "automatically extracts the most relevant or interesting information from huge volumes of video" to pick out frames that investigators are looking for.
But how does it work? The company describes this object-recognition tech:
NerVve provides the analyst the ability to search-by-example by cropping out images and video frames containing the desired objects, or by selecting objects obtained from the web or other user files, and then searches incoming video data or the vast repositories of raw video data automatically for those objects.
There are three areas highlighted by Quantum for a StorNext-NerVve combo:
Intelligence, surveillance and reconnaissance
Media and entertainment
Social media
In the intelligence arena, video archives and real-time full-motion video can be "automatically searched or monitored to recognise objects and content and alert analysts". Think videos from surveillance cameras, drone aircraft, and cameras carried by military personnel, all linked to location coordinates and other metadata.
For the media and entertainment industries NerVe provides this:
Embedded branding, ad placement, celebrities and athletes can be quickly located in audiences of live sporting events or large gatherings. This enables content owners to quickly log footage, adding the descriptive information that simplifies content search for editors and shortens the cycle to create new, revenue-generating content. Product images can also be easily retrieved, analysed and contextually targeted for real-time advertising placement during news, sports and entertainment broadcasts.
This ability to track celebrities and athletes - people, essentially - in videos can be applied to the sphere of government and military surveillance; imagine how much intelligence agencies could be interested in the automated scanning of airport videos for terrorist suspect detection. Consider videos coming from drones, satellites and other state installations, and NerVve itself uses the language of the military to say it provides:
Automatic and assured object identification
Provides the analyst a tactical edge for mission success
Increases the value of intelligence obtained
Obviously "object identification" could include some form of people recognition.
For social networks, "images of branded products can be discovered and analysed to determine which video and pictures are associated with brands within social media channels. This can provide media buyers with more detailed information regarding certain brands".
Tom Slowe, CEO of NerVve Technologies, said in a canned quote: "Quantum's decision to invest in us is testament to the value we can provide to the government, broadcasters and social media, and we look forward to working with Quantum to benefit a broad range of customers."
Google is experimenting with neural networks, specifically software that simulates neurones in the brain, to detect things in pictures and videos, such as faces, and it automatically "learns" what they are and how to look out for them. Its software can detect house numbers, for example, in Street View imagery.
The amount of Quantum's investment in NerVve has not been revealed. It looks like Quantum has got itself a handle on useful niche technology that could pull along StorNext sales in its wake, and vice versa. ®