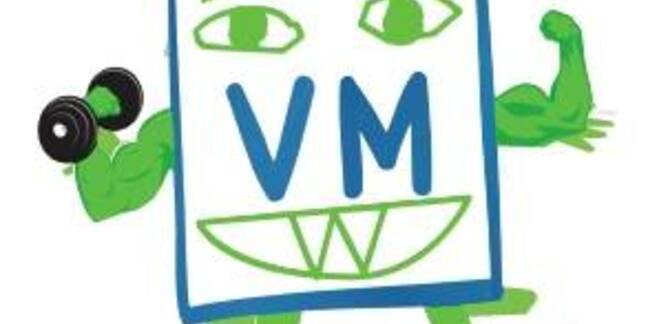 VMware wants to leverage its dominance in server virtualization inside of corporate data centers into juggernaut status for enterprise private clouds, and to help that process along the company is rolling out a new enterprise purchasing agreement that will presumably get some grease to the skids and the palms as companies look to install VMware's wares more widely and deeply.
We say presumably because as is always the case with any kind of enterprise licensing agreement from any major software vendor, you need a PhD in marketeering and voodoo to sort it all out to see if you will get any kind of deal. The new enterprise purchasing program (PDF) or EPP deal from VMware is no exception, and it differs from the current volume purchasing program (PDF) aimed at enterprise customers and the transactional purchasing program (PDF) designed for the US government in some important ways. Like most volume purchasing programs, the VMware programs are designed to test your patience as well as your mathematics. The new EPP discounting is not yet in the online configurator that VMware provides to customers, but presumably it will be soon.
With the VPP deal that VMware has had in effect for a number of years, you sign up and then buy software licenses, each of which grants you a certain number of points, like an airline frequent fliers club. The more points you accumulate over time, the deeper the discounts you can get, with point accumulations ranging from 250 to 1,749 giving you between 4 and 9 per cent off the cost of software licenses. If you accumulated more than 1,750 points, your discount went up to a maximum of 12 per cent. Under the VPP, when you hit certain spending levels, your discounts remained in effect for two years, and you could spread licenses around different departments and affiliates of the company. Points automatically rolled off if customers didn't use them as part of subsequent license acquisitions, which kept customers buying at a fairly steady clip. You had to buy at least 250 points worth of licenses to start, with a single license of vSphere Enterprise Plus, the top-end ESXi hypervisor and toolset, giving you 35 points.
With Uncle Sam, non-profits and academic institutions, the deal was slightly sweeter and easier to get into, with the entry point being only 50 points and the discount being one point deeper across the first three tiers in the scheme and those who went above 1,750 points in an acquisition (or set of acquisitions) getting 13 per cent off. Generally speaking, one VPP or TPP point requires around $100 in license, and under the TPP, a license to vSphere Enterprise Plus is worth 35 points.
With the EPP scheme, VMware is dropping points and moving to tokens, and instead of giving discounts on licenses, VMware is letting customers buy tokens that they then use to acquire software or support subscriptions as they see fit. As they put more tokens into their account at VMware, they get progressively deeper discounts on licenses for VMware software. There are four tiers, as before, but this time around there is one interesting twist: VMware is saying that the discounts are deeper than for the existing VPP, but its documentation does not say what those discount levels are.
You can mix VPP points and EPP tokens to do license acquisitions, and by buying enough tokens ahead of time, you can lock in pricing for future releases at the current pricing level. The tokens are valid for a three-year term; you have to spend them before the clock stops ticking on the tokens. To start using the EPP pricing, you need to be a fairly large player, with a minimum deal size of $250,000 generating 2,500 tokens (or the local currency equivalent reckoned against the US dollar generating a proportional number of tokens). Once you are in the program, you can only add tokens in units of 500, which means $50,000 at a time.
VMware is opening up the EPP pricing on October 22. ®
Sponsored: How to simplify data protection on Amazon Web Services