Guild Wars 2 game review
A real Blizzard stomper?
She's got the loot
Guild Wars 2 is not all about a boss fight, and I spent a lot of time fixing stuff and stomping stuff. Underwater battles, once I learned to dive, have never been so appealing or immersive, especially with my brilliant harpoon gun.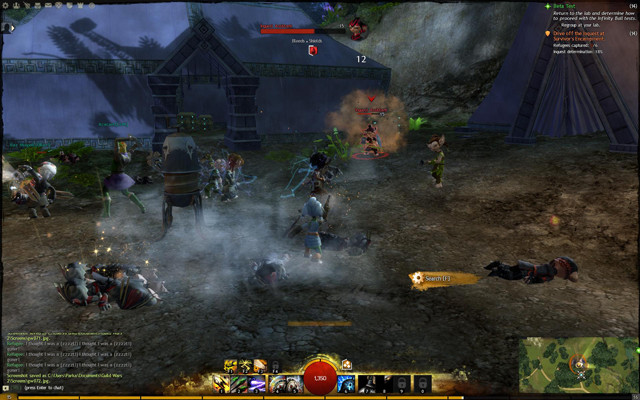 That dude's smoking brown
One of my favorite quests was chasing prodigies with a gun to restore them to full size but avoiding the mosquitoes because if I increase their size, I'm in a whole world of pain. When I finish a quest, my loot is doled out through in-game mail putting an end to faffing about.
What no healer? No, Lucy, you'll just have to heal yourself. Gone is the holy trinity of Tank, Healer and ranged DPS. By swapping my weapons I can fulfil the roles of all three no matter what class I play. Guild Wars 2 has a single row of ten abilities for combat.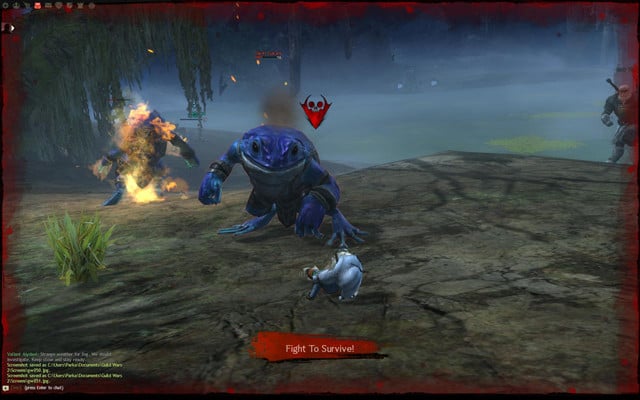 Lamp-hibians
The first five abilities switch automatically based on the weapon I have equipped, and the other five can be filled by skills that I earn as I level. It's experimenting with these endless combinations of weapons and skills that make me feel unique.
Yay! No more getting ganked by twinks in PVP! Guild Wars 2 starts everyone on an equal footing making it inclusive and accessible. It's all about understanding how your class works.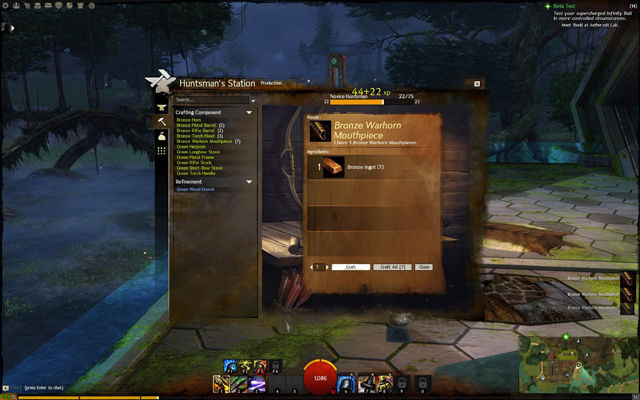 Hoarding wealth
World vs World is gigantic but, hey, considering the wait in the queues maybe not gigantic enough! You're going to need siege weapons, lots of trebuchets and catapults! Watching people trying to break into keep by smashing on the front door was funny but if I want to reap server-wide benefits I'll need to concentrate and evolve a strategy.
Verdict
Guild Wars 2 does have its flaws - what, no trading? - but Arenanet is working on them as I write. By rewarding skill and social interaction, Guild Wars 2 amplifies the genre strengths and I worry it will make The Mists of Pandaria seem like a pale shadow of an expansion by comparison. Blizzard, be warned - my monthly direct debit has been cancelled. ®
More Games Reviews

Darksiders 2
Lollipop
Chainsaw
Ghost Recon:
Future Soldier
Max Payne
3
Diablo III

Guild Wars 2 game review
The best MMO in years, sure to make pay-to-play a thing of the past. Available on PC (tested) and Mac OS X.