Guild Wars 2 game review
A real Blizzard stomper?
Camp out
With Guild Wars 2 there's no grind! All the back-tracking to hand in quests to NPCs and fetch quests are gone, replaced by 20-plus zones and a multitude of fun and creative goals represented by hearts pulling me around the map. The traditional MMO linear quest grind is replaced with an amazingly natural feeling open-ended journey.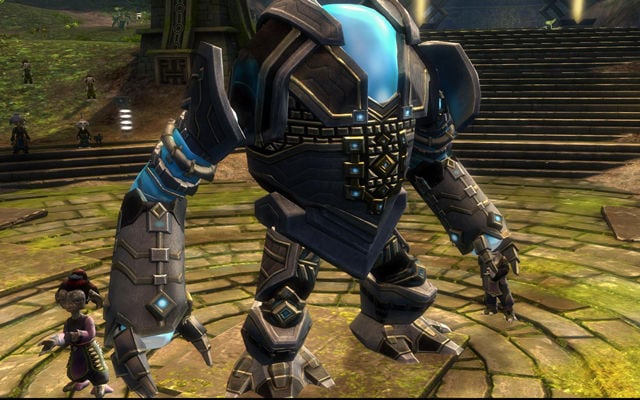 If Big Daddy and R2-D2 had a baby...
Collaborating with friends, who are sure to be playing too or even just random people on quests with multiple facets makes me feel that what I am doing has real purpose. Camping is a thing of the past, and now I look forward to other players showing up to help me out.
Grouping is automatic and inherently social; the bosses and quests change difficulty, particularly how many people keep showing up to join the fight. Everyone gets their own loot and experience so there's no difficult silence when you all roll for BoP goodies.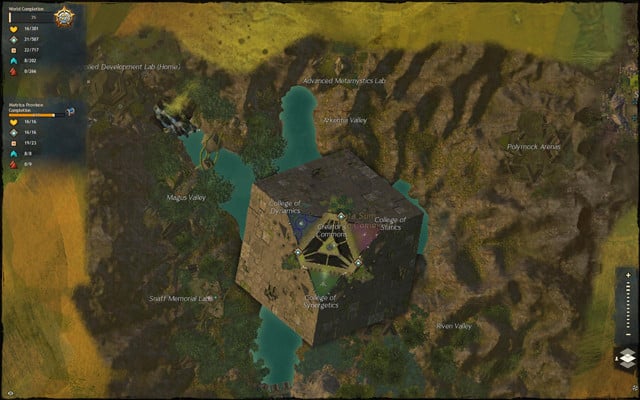 Sense of direction
Guild Wars 2's dynamic event system isn't new but it's been refined and improved from such games as Rift and Warhammer Online. While I am exploring, my UI will alert me to nearby events that I can join or ignore. Try not to miss these events as they reward massive XP bonuses and loot. Win or lose, these events reshape the world around me.
Contested areas, easily traveled to by teleportation gates make intense battlegrounds where if I don't help out and my side loses my lovely gate access closes and I have to tromp back through the lizards.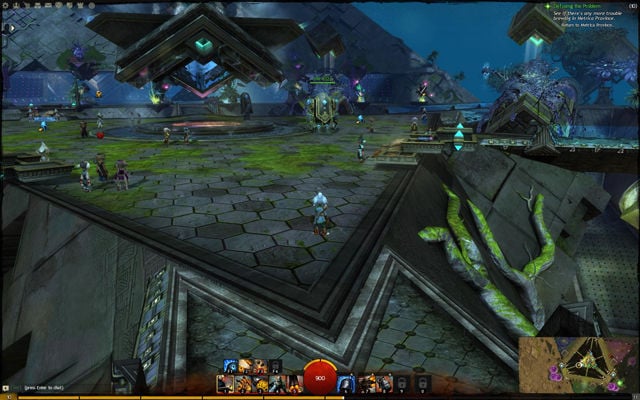 Playing in the corner on honeycomb
Guild Wars 2's basis lies in the EverQuest MMO model. Discovery is key; I am rewarded for being part of my own complex narrative. This game is a clever intuitive concentration of what makes a great MMO. Arenanet understands that's why I play MMOs and rewards me for everything I do, from chopping down trees to mining and gathering. The fact I'm giving the game my time is appreciated.