Windows 8 early-bird users still love Windows 7 more - poll
Fast-boot basics beat fancy Metro Modern UI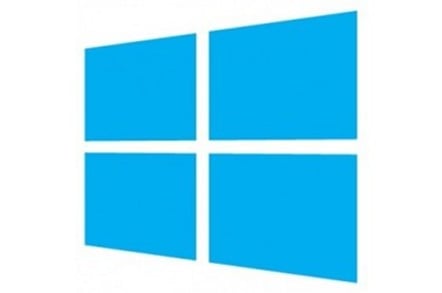 More than half of Windows 8 users prefer Windows 7 to Microsoft's new operating system, according to a community poll.
Forumswindows8, which claims to be the web's largest Windows 8 help and support forum, says it conducted a poll of 50,000 people using Windows 8 and found that 53 per cent voted Windows 7 as their favorite Windows operating system.
Windows 8 came second, with 25 per cent, polling just ahead of Windows XP on 20 per cent.
The vaunted Windows 8 UI – Metro, or Modern – is one of the least appealing features, with just 22 per cent of those surveyed saying they liked Windows 8's touchy rectangles.
The Windows Store also scored poorly, with just 23 per cent liking the feature.
Interestingly, it's the bread-and-butter Windows 8 system features that are scoring well. The most liked feature on the new OS is its fast boot and shut down, with 56 per cent liking this. Second-most-liked was easy installation, at 50 per cent, with Internet Explorer 10 coming in third with 35 per cent.
Windows 8 code is largely still in the hands of partners rather than consumers, as so far it has only be posted to sites such as MSDN as part of the release to manufacturing in August. It is this first wave who will be installing and using Windows 8, which might explain why more under-the-hood features such as boot times were so important to those surveyed. The controversy over Modern UI is already well documented.
Price was cited as Windows 8's biggest single area for improvement, according to 35 per cent, with system requirements and "incompatibility" - presumably with existing apps although the survey wasn't clear – neck and neck, at 26 and 25 per cent respectively.
Full pricing has not yet actually been announced, but Microsoft has said upgrades to Windows 8 Pro - the version of three Windows 8 client editions which target business users - on Windows 7, XP and Vista machines will be priced at $39.99 if purchased online and $69.99 in stores, once Windows 8 is commercially available on 26 October. People buying Windows 7 machines between June 2012 and January 2013 will be entitled to an upgrade priced at $14.99.
Some have reported the Windows 8 Pro price will jump to $199 after the release offer expires, but even this is competitive compared to current upgrades. Moving to Windows 7 Professional costs $222.88.
Microsoft's strongest prospect among today's Windows 8 adopters is the Surface, with more Windows 8 users prepared to buy a Microsoft-built-and-branded tablet than an iPad or Android.
Thirty-five per cent said they'd buy a Surface, unveiled in June, compared to 33 per cent who voted Android and 26 per cent who said they'd buy an iPad from Apple.
That result on Surface was Microsoft's only bright spot on mobile against Google's mobile operating system in the survey. The majority of Windows 8 customers in the group – 42 per cent – said that on smartphones they'd go with Android first. Windows Phone came second on 29 per cent with iPhone third on 22 per cent. ®
Sponsored: How to Process, Wrangle, Analyze and Visualize your Data with Three Complementary Tools