HP intros big biz-centric slate
Packing Intel's Haswell, by the looks of it
HP has announced one of the business-centric tablets it has been unintentionally - perhaps - leaking in promo photos over the past few months. Alas, would-be buyers will have to wait three more months at least before they can lay hands on it.
Dubbed the ElitePad 900, HP's tablet is an Intel-based job designed to run Windows 8. In addition to the customary touchscreen - the 900 has a 10.1in panel - but it'll handle pen input for lovers of form-filling and voice input for folk unsure of their penmanship.
HP claimed the 900 will be "ultrathin, lightweight", but at 9.2mm and 680g, it's by no means a class leader.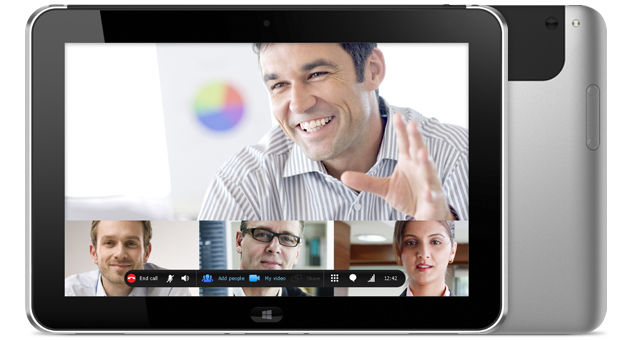 The tablet has a 1080p webcam for video calling and an 8Mp camera on the back which is tied to software to smarten up snaps of whiteboards. There are two microphones so you can record the boss' inspirational words - 'I luuurve the company!" - for posterity. HP is bundling popular, free notetaking and info-recording app Evernote so users can keep all this stuff neatly filed.
HP has lined up a set of accessories, including a keyboard-integrated case; a case with extra ports, including HDMI and USB; a "military grade" protective jacket; and a docking station for desk-bound users.
This being an HP product, it's well stocked with printing tools, and enterprise security and management software.
The ElitePad 900 goes on sale in the US in January 2013. We guess HP is waiting for Intel's Haswell processors, which is why it's not now talking up the tablet's tech specs. UK availability hasn't been revealed, nor has pricing. ®
Sponsored: What next after Netezza?