Avnet waves farewell to John Toal ahead of Magirus gobble
Rayat takes the helm, sets course for Ambitious-land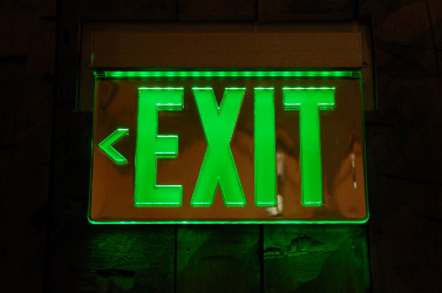 Avnet Technology Solutions (TS) is starting to restructure ahead of its acquisition of Magirus with long serving director Sukh Rayat replacing John Toal at the top of the UK organisation.
Distie veteran Toal, who was in charge of the operation for two years and four months, joined Avnet when it acquired Bell Microproducts in March 2010. Prior to that he was a director at Bell acquisition Open PSL.
Toal told The Channel he has left the UK operation today.
"With the Magirus acquisition coming along, Graeme [Watt, Avnet TS EMEA president] needs to restructure the UK organisation again", he said.
Back in July Avnet restructured by closing its Leeds offices, and laying off some staff including sales director Paul Cook.
Like all of the major disties, Avnet has felt the squeeze of the recession, and in fiscal Q4 ended 30 June EMEA sales slid by almost 23 per cent to $676m and operating profit was flat at $67.5m.
Toal said he fancies taking up a channel management role at an enterprise vendor - this would be the first time he'll exit IT distribution since 1988.
"I want to try [to get] a different view of the world," he said, adding there is no specific position lined up at the moment.
He said the highlights included some healthy growth in the storage business, the acquisition of Mattelli, building a stronger IBM business and getting EMC "back on track".
In a statement, Avnet TS EMEA boss Watt thanked Toal for his service and welcomed on board Rayat - a 13-year veteran of ATS who has been running its component biz across the EMEA region.
"Looking ahead, the importance of performance in the UK market cannot be underestimated - it is the second largest market in the Avnet TS's global network and the largest in TS EMEA," said Watt.
He said Rayat has the "right skills" to hit its "ambitious growth targets".
Those targets are understood to include a 12.5 per cent return on working capital employed.
The closure of Avnet's acquisition of Magirus is set to close any day now following the EC's recent approval for the deal. ®
Sponsored: How to Process, Wrangle, Analyze and Visualize your Data with Three Complementary Tools