Euro bigwig turns heat on 'unacceptable' Apple warranties
Justice Commish urges nations to probe Cupertino ads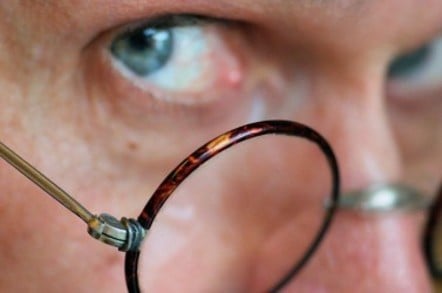 Apple's warranty ads are again under the spotlight after a European Commission big cheese blasted them as "unacceptable".
In December, the Cupertino goliath was fined €900,000 by an Italian regulator for trying to flog two-year Apple Care extended cover when under Italian, and indeed EU law, customers are entitled to it as standard free of charge.
Now Europe's Justice Commissioner Viviane Reding has written to the continent's 27 member countries, asking lawmakers to investigate whether Apple and its retailers have failed to highlight this entitlement in their marketing, according to Bloomberg.
"Apple prominently advertised that its products come with a one-year manufacturer warranty but failed to clearly indicate the consumers' automatic and free-of-cost entitlement to a minimum two-year guarantee under EU law," Reding wrote in the letter.
She slammed the firm for "unacceptable marketing practices" after being made aware of the potential issue by MEPs Klaus-Heiner Lehne and Andreas Schwab. The EU cannot investigate Apple warranty issues, but it can fine member states that do not comply with the region's laws.
Apple appealed against the fines levied in Italy late last year but in March the court refused to suspend the payments. Then the following month Apple quietly updated its warranties to two years as standard.
Punters across Europe should take note that our friends in the US still only enjoy a standard one-year warranty on Apple kit. Still, it's better than the 90 days cover they used to receive. ®
Sponsored: How to Process, Wrangle, Analyze and Visualize your Data with Three Complementary Tools