Speaking in Tech: Watching Downton Abbey on your Kindle Fire?
No, um, neither are we... Plus: all the latest in enterprise tech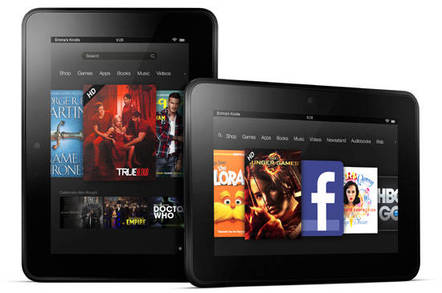 Podcast

It's another enterprise techcast with hosts Greg Knieriemen, Ed Saipetch and Sarah Vela. This week, we slow it down with everyone together for the first time in weeks. You'll also hear about Kindle Fire fights, The New York Times data centre and what went down at the Storage Developer Conference.
This week we cover...
Adventures with Ed on the road
Storage Developer Conference and the focus on file systems
Kindle Fire fights
Kindle Fire HD and Downton Abbey
Apple 5 and maps
Another Apple conspiracy
7 inch iPad speculation
The New York Times data centre
Efficiency vs Consolidation
MySpace, Part 2
Listen with the Reg player below, or download here.
Podcast Subscriber Links
Subscribe through iTunes
Subscribe through Google
Subscribe through Stitcher