Cisco CEO wouldn't bet the farm on HP turnaround
'Mathematically, odds are low,' says Chambers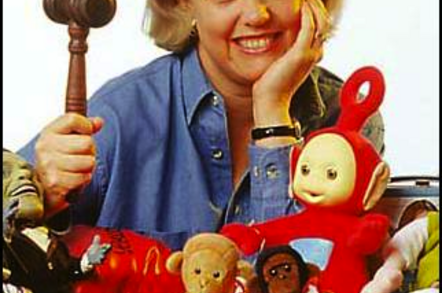 HP CEO Meg Whitman reckons the titan's revival won't happen overnight, but according to Cisco top dog John Chambers it might not happen at all.
Chambers, who has one eye on retirement and is mulling over succession plans, told Bloomberg that he backed Whitman's political aspirations to govern California but would have warned her off HP.
"She's doing this purely out of the goodness of her heart and I would have told her not to," he said.
It's true Whitman doesn't need the cash; she exited tat bazaar eBay in 2008 a decade after arriving, and in that time was paid handsomely to steer revenue expansion, swelling eBay from a $4.7m-a-quarter sales operation to a $2.18bn-a-quarter megamarket on her departure.
But Chambers hinted Whitman had taken on the HP task out of a sense of obligation to the Palo Alto-based tech monster.
"That's a hard hand to play," said Cisco's southern belle.
Leo Apotheker was a hard act to follow for all the wrong reasons but Whitman wasted no time doing what so many of her predecessors have done - sharpening the axe.
HP said in May it would slash 27,000 jobs worldwide to save between $3bn and $3.5bn in annual overheads.
But earlier this month it revised that figure upwards, adding another 2,000 HPers into the mix including voluntary early retirements and compulsory redundancies. It could be that more people wanted to go than HP initially expected.
Aside from dampening morale among the wider workforce, HP's move will inevitably result in some experienced heads heading out of the door.
The plan is to free up more cash to be bunged into the R&D pot to create products that actually set it apart from rivals.
But early signs - with a new range of shiny PCs, and plans to get back into smartphones and slabs - are that HP does not have to tools to compete with Apple.
Since Lew Platt stepped down as HP chief in 1999, four additional CEOs (including Whitman) have held the hot seat, and this lack of continuity has not been helpful for customers, resellers or investors.
Chambers doesn't rate Whitman's chances of averting disaster - well he is a rival, so perhaps he wouldn't anyway.
"Mathematically, you have to say low odds," said Chambers.
"Name me a company that has ever gone through five CEOs, and the fifth CEO has turned it around," he added.
HP refused to comment. ®
Sponsored: Detecting cyber attacks as a small to medium business