Carbon fiber MacBooks to appear soon?
Long-running rumor gets biennial booster shot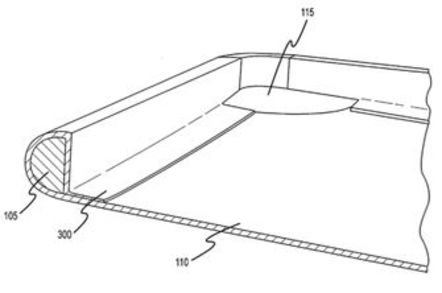 Those long-rumored carbon fiber MacBooks may be inching closer towards reality, if anonymous Asian sources can be trusted.
According to a post on the Japanese website Macotakara (Mac お宝, or Mac Treasure), "some engineer of Apple and Foxconn Technology" has requested carbon fiber parts from an unnamed Japanese company, and "the number of parts is too large to be called 'sample'."
It should be noted that Macotakara did not identify its tattling source, and that the blog posting is clearly labled "Rumor".
Still, this is not the first time that carbon fiber has popped up as a possible replacement for aluminum in Apple's laptop line. The rumor first surfaced in November 2008, and was given new life by an Apple patent application published in November 2010 entitled "Reinforced Device Housing", which described a "housing for an electronic device or other object" made from a "layered fiber-in-matrix type material, such as CFRP."
CFRP, as you materials-scientist types know, stands for either carbon fiber reinforced polymer or carbon fiber reinforced plastic, depending upon whom you ask.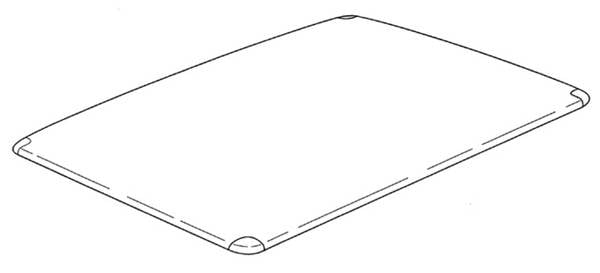 From Apple's carbon fiber case patent: lighter, stronger, sexier, and ... well ... more carbony
Macotakara also reminds us that since March 2011 Apple has employed Kevin Kenney as a Senior Composites Engineer. Kenny was previously President and CEO of Kestrel Bicycles, a company known for its work since 1987 on high-end, custom-designed carbon fiber frames.
The website also notes that Apple Japan has posted a job opening for "engineers to develop products using carbon material" in its Tokyo office in skyscraper-rich Shinjuku-ku.
If these latest addenda to the carbon fiber–MacBook rumor collection are correct, we may see lighter, slimmer Apple laptops – or, for that matter, carbon fiber iPads or iPhones – in the not-so-distant future. The thinner-laptop possibility, by the way, is supported by another Asian rumor that surfaced on Wednesday: a DigiTimes report that Apple is slimming the light guides for its backlit keyboards from 0.4mm to 0.25mm.
As anyone who remembers those Chesterfield 101 ads from the 1960s will tell you, every silly millimeter counts. ®
Sponsored: Detecting cyber attacks as a small to medium business