Azzurri sales talks with Alternative Networks 'are over' - insiders
Channel connectivity giants couldn't agree on price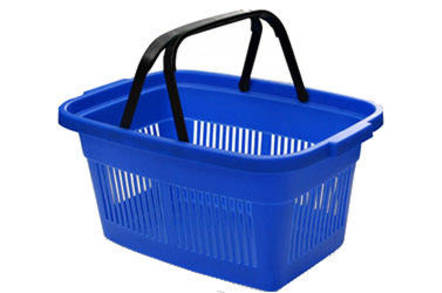 Talks that begun months ago between biz voice and data comms firm Azzurri Communications and AIM-listed suitor Alternative Networks have reached a stalemate over price, claim sources close to negotiations.
In December Azzurri's owner, Silverfleet Capital, exited the business after agreeing a debt-for-equity swap with a syndicate of seven bank investors led by Barclays.
The banks hauled in their own people - CEO Vim Vithaldas, CFO John Whitehead and chairman Keith Taylor - to oversee a revised three-year biz plan, but that could have been cut short.
Channel sources reckon Alternative approached Azzurri some month back and got to due diligence stage but the pair could not settle on an agreed price.
Talking to The Channel, Azzurri CEO Vim Vithaldas claimed: "I am aware of those rumours too".
He said the management is holding talks with "lots of people", some that last "two minutes and some conversations are more than two minutes".
"But where we are at the moment, my brief has been very clear from my first day on 1 December last year: grow the top line and grow the bottom line, and in doing so improve the enterprise value."
The funding Azzurri had in place with its banking syndicate was due to expire in December last year, but Vithaldas said Silverfleet declined an invitation to invest more in the business.
He said the result was a "debt for equity swap" by the VC, which was positive for Azzuri as the "debt and equity sides of the business [became] perfectly aligned".
The syndicate's exposure to the business is £97m, said Vithaldas.
The move cleaned up the balance sheet; the interest repayments were rolled up – so "no more quarterly outflows" to service the debt; and it gave "certainty of ownership", the CEO added.
Talk in the market was that Azzuri's debts outweighed the value of Silverfleet's equity in the business, but Vithaldas said he was unable to comment on this.
The recession-slammed IT market remains challenging for all resellers but Vithaldas insisted all key performance indicators have been met in the last nine months.
"Where we have got a real advantage is the range of our portfolio - mobility, data, ICT, support and calls & lines - so [we are] not a one-trick pony," he said.
In the year to 30 June 2011 - the last filed accounts for Azzurri - turnover fell 8 per cent to £129.4m and operating profit dropped 17.4 per cent to £11.95m.
Alternative Networks did not respond to calls for comment. ®