Most biofuels fail green test: study
Swiss research pours cold water on eco claims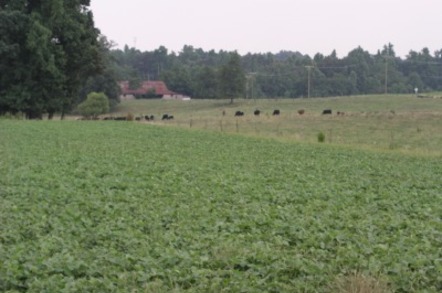 A Swiss study has reconfirmed a common criticism of the use of biofuels as a replacement for fossil fuels: often, the "green" alternative merely replaces one set of environmental problems with another.
The study, by Switzerland's EMPA – the Federal Laboratories for Materials Science and Technology – confirms results the organization presented in 2007: while most biofuels can claim to produce fewer greenhouse gases, the cost is "more growth-related pollution for land used for agriculture."
These agricultural effects include soil acidification and waterway pollution from fertiliser runoff.
The new study – available here in French – takes into account the fuels and the production chains, and the agency says it uses a more extensive dataset than the previous assessment.
While ethanol-based biofuels can have a better "ecobalance" than petrol, it's highly dependent on the production methods used, particularly if the production of biofuels involves changing land use. For example, if farmland is switched to biofuel production, the report finds, assessment of its ecological impacts needs to take the likely deforestation needed to create new agricultural areas.
With the right inputs, the study found, ethanol-based biofuels have a better ecological performance than those drawn from plant oils. Processes in which ethanol production uses agricultural waste as the feedstock – so long as that doesn't involve using wastes that would otherwise have broken down in situ and replenished soil fertility. ®