Stratus runs Marathon after high-availability server rival gobble
Beats the competition to the finishing line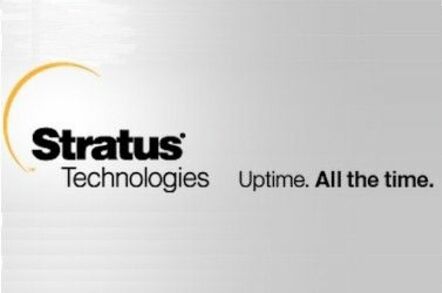 Stratus Technologies, the maker of high-availability software and fault-tolerant servers, has snapped up rival Marathon Technologies for an undisclosed amount. The purchase locks up a niche market and keeps Marathon's wares out of the hands of larger rivals, which might have otherwise grabbed it to bolster their server or virtualization portfolios.
The terms of the deal were not disclosed, but Stratus said in a statement before Wall Street opened for business that Marathon had 42 employees, with all but six of them working from its headquarters in Littleton, Massachusetts and that all Marathon employees would be offered jobs at Stratus, which is headquartered down the road in Maynard, west of Boston.
Both towns are, of course, the former stomping grounds of none other than Digital Equipment Corp, and a fair number of VAXheads now work for Marathon, Stratus and even server virtualization juggernaut VMware, which has a development lab in Cambridge near MIT - whose Lincoln Labs spawned DEC in the 1970s.
Marathon was founded in 1983 by a group of fault-tolerant-computing engineers who worked on DEC's VAXft server line. Marathon fell on hard times in the wake of the dot-com bust, but emerged from the brink in 2003 and raised $27.8m in venture capital between 2003 and 2010.
In its last two rounds of funding from Atlas Ventures, Sierra Ventures, and Longworth Venture Partners, the company raked in $13.5m in two bites. It has completely revamped its product line to provide fault tolerance for physical and virtualized server environments with its everRun 2G (a fusion of its high-availability clustering and fault-tolerant lock-stepping for x86 servers) and everRun MX (clustering and replication for virtualized server clusters).
As is the case with the Avance virtual server clustering and HA product from Stratus, the everRun MX product from Marathon buried clustering, replication, and fault-tolerance software inside the XenServer hypervisor from Citrix Systems. The last time Marathon talked about its customer base, which was two years ago, it had 2,500 customers and its base was growing reasonably fast as IT shops realized how many server eggs they were putting into hypervisor baskets.
Stratus has a complex history. Status Computer was founded in 1980 in the Boston suburb of Natick, and was one of the major competitors to Tandem Computer (now part of Hewlett-Packard) in the market for fault tolerant servers.
IBM resold Stratus gear as the System/88 for years in an effort to blunt the attack of Tandem on its mainframe base. Stratus Computer was eaten by Ascend Communications in 1998, which was itself acquired by Lucent Technologies a year later. A management buyout of the server portion of the Ascend gobble was done in 1999. Eventually the telecom portion of the Stratus biz that Lucent found interesting was acquired by Stratus Technologies, as the privately held firm is now known, and reunited with the server half.
After an acquisition of Emergent Network Solutions, the telecom portion of the biz was spun out again and lives on as Stratus Telecommunications. At the moment, Investcorp, the original management buyout, plus MidOcean Partners, Intel Capital, and Japanese server maker NEC have stakes in Stratus Technologies. NEC also makes the underlying hardware in the Stratus ftServer line, which was just updated two weeks ago, with Stratus doing its own packaging and software stack.
The Avance virtual machine clustering provides 99.99 per cent uptime, which works out to 52 minutes of downtime per year, and with an hour of downtime costing the average company around $100,000 per hour that adds up. The ftServer hardware clusters, which use special Gemini chipset add-ons to Xeon E5-2600 servers, can deliver 99.999 per cent uptime, which works out to only five and a half minutes of downtime per year.
It is not obvious on first glance why Stratus needs Marathon. Stratus has 520 employees and generated $260m in sales in the fiscal 2012 year ended in February, and is by far the larger company. The everRun MX product has an option called Extend that lets it do geographically distributed clustering over wide area networks, which will be useful for Stratus. (The asynchronous replication feature in everRun MX Extend is actually a licensed version of ARCserveDR from CA Technologies.) Unlike VMware's vSphere FT fault tolerant extensions, everRun MX can span more than one virtual CPU when it does failover of a single virtual machine, and this would be particularly valuable to VMware.
Marathon has mothballed (but is still supporting) its software-based fault-tolerant clustering for older 32-bit Windows Server 2003 operating systems running in bare-metal mode without hypervisors, and it could be that Stratus wants to get its hands on this code. It seems far more likely that Stratus was able to get a good price to eat a competitor and keep it out of the hands of a potential rival.
Stratus tells El Reg that it is acquiring all the assets and intellectual property of Marathon, including the everRun line. What Stratus does not say is that Marathon also had its own hardware-based lock-stepping technology way back when, and if this technology is not too dusty, it could be used to beef up future Stratus and NEC FT machines. Marathon also licenses its software to Citrix Systems for its own XenServer HA extensions, so that is valuable, too. ®
Sponsored: Becoming a Pragmatic Security Leader