iOS 6 maps can't find Sydney Apple Store
Google gets location for Sydney mothership right, Bing doesn't know it exists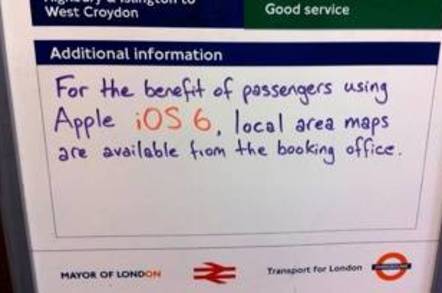 Apple's new maps app for iOS 6 can't find one of its own stores in Sydney, Australia.
Reg reader @Rob2081 tweeted the image below that shows Apple thinks it Sydney flagship store is on the eastern side of George Street, one of the city's main shopping precincts.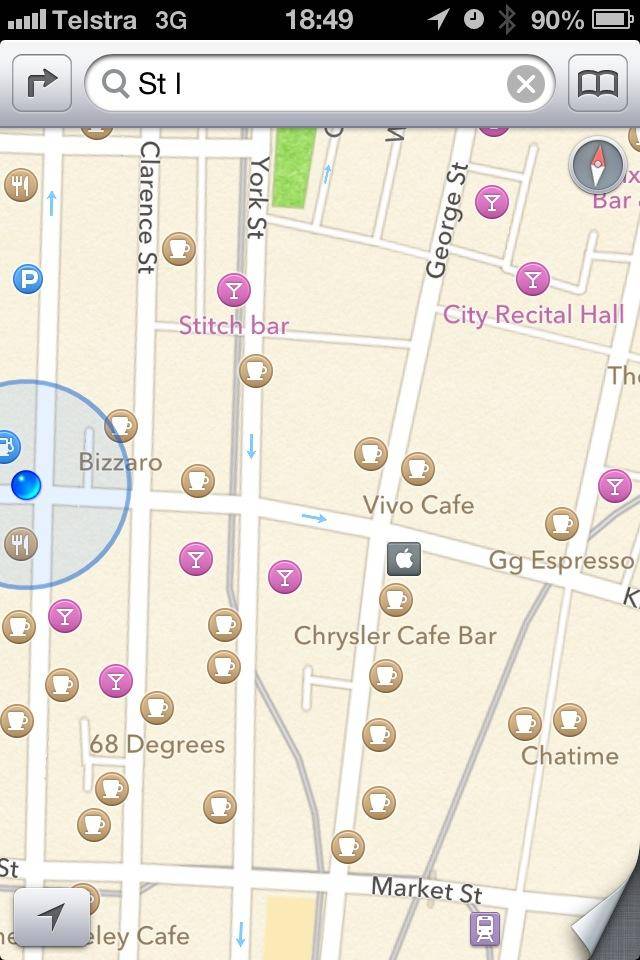 Apple's results indicate its store resides in a building occupied by, among other tenants, Australia's dominant telecommunications company Telstra and its own flagship retail store.
Telstra does resell the iPhone, but can in no way be considered in any way the equal of an official Apple outpost.
Apple's own store, for what it is worth, is actually on the western side of George St, as your correspondent can attest from having visited on several occasions and as is verified by the image below or this search.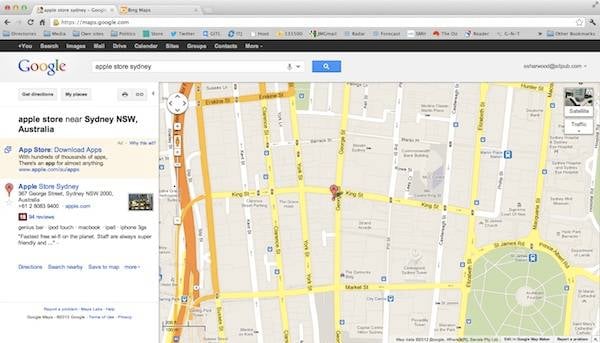 For what it is worth, searches on Bing Maps for terms including "Apple Store Sydney" and "Apple Store George Street Sydney" produced no useful results. Apple operates two other stores within a seven kilometre radius (by road). Bing found only the most distant, at Bondi Junction, and did not return a result for the Broadway store The Reg visited last Friday to observe shoppers queueing for the iPhone 5. ®
Sponsored: What next after Netezza?