DAB dad Pure deploys DVR
Freeview HD set-top launched
The doyen of DAB radios, Pure, is to return to its roots - it was once called VideoLogic - and release TV-centric product: a Freeview HD DVR.
The unit, called the Avalon 300R Connect, will come in 500GB and 1TB versions and deliver the customary dual-tuner recording functionality: play, pause and rewind live TV; switch channels and set recordings through an eight-day EPG; record single shows or series, in standard definition or HD.

Pure has also thrown in the also de rigueur BBC iPlayer support - the box does YouTube too, as so many others do - and network connectivity, through 2x2 802.11n Wi-Fi or Ethernet. It will access and stream content from UPnP devices, and from storage connected to either of its two USB ports.
The 300R has a couple of HMDI ports for outputs and four more for input. But its key USP is Pure Connect, the company's internet radio system. This will be complemented "soon" with access to Pure Music, the firm's fiver-a-month subscription music service, to be delivered through a firmware update.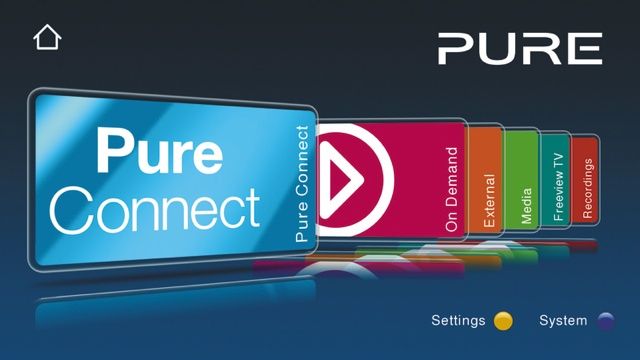 The main menu
Separately, an iOS and Android app, Pure Stream, will beam content from smartphones and tablets to the box.
The 300R's radio and music services are unique, but in other respects it's a bog-standard - stylish, though - Freeview DVR. At £299 for the 500GB model - the 1TB unit costs £349 - the price isn't out of the ordinary. The ersatz 3D UI is clean and aesthetically pleasing but not fluid - the frame rate goes low enough to make motion seem staccato.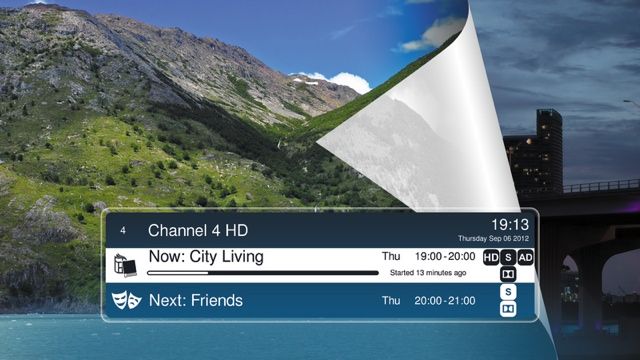 The GPU may slip on the peel
So much for the Atom-based Intel CE 4150 system-on-a-chip it's running on. Intel launched the part three years ago, in September 2009. It's clocked at 1.2GHz; the graphics core, from Pure parent Imagination, at 400MHz.
Pure will be releasing the 300R initially through John Lewis, a move which shows the kind of audience the company is aiming at. Heck, the box is named after a Roxy Music record. Advance orders will be accepted from tomorrow; the box itself ships sometime in October. ®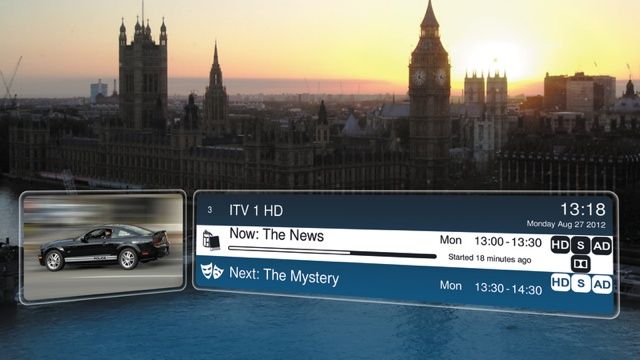 The UI is full of angled panels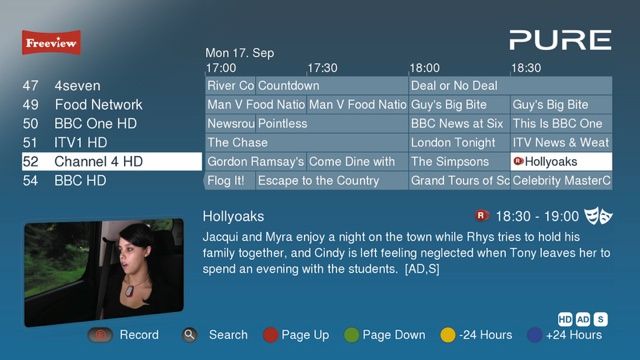 The EPG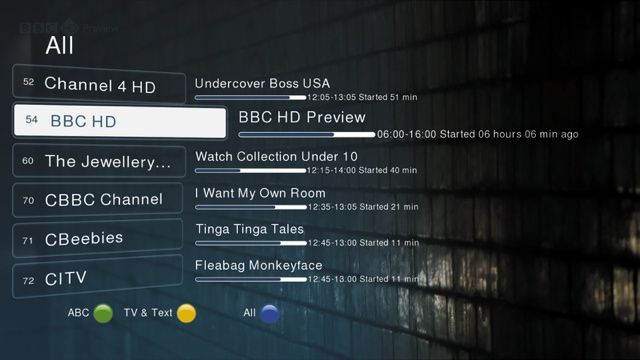 Channel list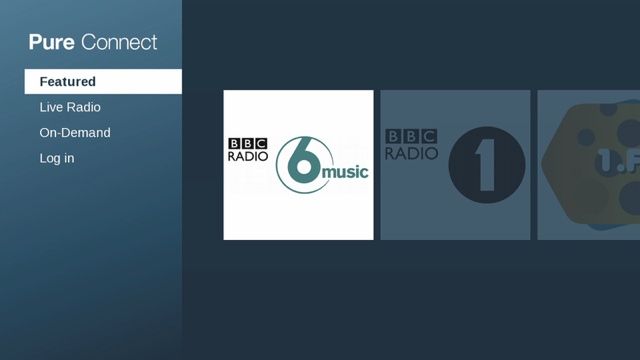 Pure Connect internet radio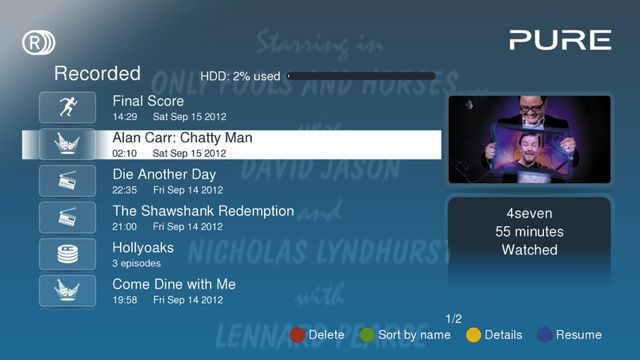 Your recordings
Sponsored: What next after Netezza?