Adobe moving its users into the Cloud: Wants middlemen to help
Come on you turkeys, it could be Christmas every day!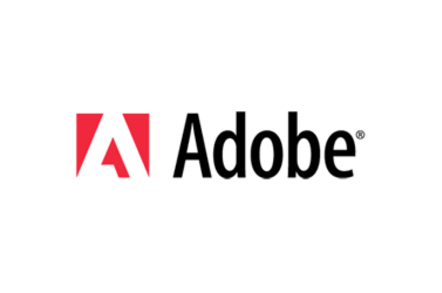 Adobe says its direct sales force will be competing with resellers when its Creative Cloud (CC) suite reaches enterprise punters.
The software maker has reported sales for Q3 ended 31 August of $1.08bn, down from $1.13bn a year ago with 52 per cent of revenues coming from the US, 27 per cent in Europe and 21 per cent in Asia.
Core product sales dipped to $810.4m from $812m, but subscriptions jumped to $173m from $114.5m as individual users migrated in their droves from perpetual licenses to CC.
Paid subscriptions to Creative Cloud grew by around 200,000 in Q3 - 8,000 subscriptions per week, ahead of forecasted 5,000 per week and 97 per cent of these were ordered through Adobe.com, it said.
But the plan is to target groups of users in small businesses as well as departments in large organisation with CC.
Adobe CEO Shantanu Narayen told analysts on a Q3 conference call last night: "In November, we will launch Creative Cloud for teams, which will enhance collaboration and simplify the setup, management and administration for creative workgroups.
"Next year, we will deliver an enterprise version of Creative Cloud targeted at companies who wish to deploy and provision Creative Cloud across large organisations with a scale similar to the enterprise license agreements we have for Creative Suite today."
This will integrate with the Digital Publishing Suite and Adobe's marketing cloud through the Digital Marketing Suite.
"Creative Cloud for teams [workgroups] and enterprises will be made available through our channel partners as well as directly from Adobe," Narayen added.
He said Adobe expects the channel to be a "good partner in helping us get the word out when the [team] offering is released".
But he also revealed that the vendor has "built a really effective sales organisation today that's actually selling enterprise license that's recognised as perpetual. And what we will be doing is we will be transitioning that sales force to sell this Creative Cloud offering."
CC includes the Lightroom and Digital Publishing Suite, Single Edition and fresh features to products including Illustrator, with upgrades to Photoshop and Dreamweaver coming soon.
Back to Q3 numbers, the Digital Marketing segment revenue was $257.1m, up from $211.7m in Q3 fiscal 2011 and $250.9m last quarter.
Document Services products sales were $185.5 million,and the Digital Media Segment - including the Creativre family - was $769.1m compared to $745.9m a year ago and $818.4m last quarter.
Adobe's perating income in the period was up to $278.3m from $274.1m. Q4 sales are projected to range between $1.75bn to $1.125bn. ®
Sponsored: Beyond the Data Frontier