Speaking in Tech: We infiltrate Hitachi Data Systems' secret labs
How to keep data doubloons out of Davy Jones' bitlocker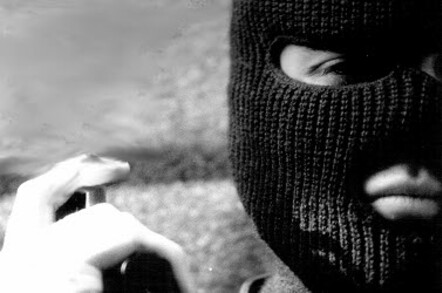 Podcast It's that time again for the Speaking in Tech podcast hosted by Greg Knieriemen, Ed Saipetch and Sarah Vela - although she's taking the week off while Ed and Greg are live at the Hitachi Data Systems Day in Santa Clara, California.

Our special guests this week are Ken Wood, director of technology and strategy at HDS, and The Storage Architect blogger Chris Evans. We get an insight of the secret work within HDS's research lab, hear about processing data on-the-fly within the disk array, discuss preempting IT disasters by looking out for particular sets of information flowing into the system, and why it's OK for ideas to fall flat at the design stage - and plenty more.
This week we discuss...
Ken Wood and having the greatest tech job in the world
Behind the garage door of the skunkworks projects at HDS
The growth and value in content and unstructured data video and images and data extraction
Real-time metadata generation
Business value of data
Log file analystics
Enriched custom meta deta
The scale of content and unstructured data
Monetizing and predicting the value of innnovation
The value of failure
Listen with the Reg player below, or download here. ®
Podcast Subscriber Links
Subscribe through iTunes
Subscribe through Google
Subscribe through Stitcher