Casio to enter tablet market with twin-cam scanner
'Paper Writer' will convert hand-written notes into digital form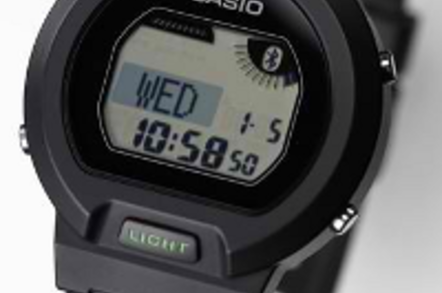 Watch and calculator-purveyor Casio is set to enter the tablet space with a flourish with the launch of the Paper Writer, a 10.1in device featuring document scanning functionality which could appeal to business travellers.
The tablet features two five megapixel cameras and is powered by an as-yet-unnamed 1.5Ghz dual-core processor, according to the tech hounds at Diginfo.tv.
The tablet rests in one side of its protective cover, while a notepad can be stored in the other side. Documents handwritten on the pad are then scanned by closing the case, or users can stand the tablet upright and leaf through the documents in front of the device.
"You can convert ordinary notes to digital data, and you can also classify the data," a Casio spokesman told the site.
"For example, if you register marks for categories like 'important', the Paper Writer automatically recognises your handwritten marks, and organises the notes. You can also link the data to your schedule."
The 7,000 mAh replaceable battery will last for around 12 hours, while the tablet has also been ruggedised to withstand being dropped from about one metre, he added.
Also featured are an NFC reader/writer and RFID tag scanner, while the top-end model will support LTE.
"We expect the Paper Writer will be used in jobs that involve traveling around, and for in-store work that was previously done with mobile data terminals," said the spokesman. ®