Aus curriculum consultation skips some, still pleases
Vendors, industry groups, unaware of national curriculum development and review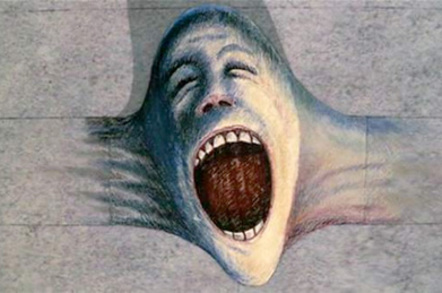 Prominent vendors and industry associations are unaware of efforts to develop a new, national, IT curriculum for Australia.
The Register last week reported that the curriculum does not, in its current form, include a software development stream. We've since been told by West Australian Education Minister Peter Collier that he considers the current proposal for two streams, one on Information Systems and another software development, to be "polarising debate." Collier also said he " may consider whether current senior secondary technology and design courses should be revamped once the AustralianCurriculum is adopted."
Collier is one of just two State Education Ministers to reply to our inquiries about whether he supports running both proposed streams.
When we asked vendors noted for their efforts to promote IT-centric content in school and tertiary courses, the response we got was often along the lines of "national what" followed by an admission they were unaware of the process.
Microsoft, for example, told us it had not been asked to make any submission during the consultation process. Several other vendors also said they have not been asked to consider the draft, or to participate in the consultation process.
Invitations to participate in the consultation process seem sometimes to have been issued to individuals, rather than to organisations. Australian Information Industry Association (AIIA) CEO Suzanne Campbell, for example, told us the body had not been consulted.
The Australian Curriculum Assessment and Reporting Authority (ACARA), the body overseeing development of the national curriculum and the accompanying consultation process, has records of an AIIA staffer participating in some consultation activities. ACARA also says its outreach to those with an interest in the national technologies curriculum was extensive, detailing its efforts as follows:
"The consultation period was promoted in a variety of ways, in particular via email campaigns to stakeholders (those who have previously contacted ACARA regarding Technologies education); individuals/organisations who had expressed interest in further information, such as Apple Education; additional organisations identified by advisory group;  and subscribers to ACARA's E-newsletter. You can view the edition of the ACARA update newsletter that was distributed to over 27,000 subscribers here. National media were advised via a release distributed in March 2012."
Apple, for what it is worth, won't confirm it was consulted. Microsoft only became aware of the draft curriculum after The Register alerted them to its existence and is unable to comment as "We are reviewing the draft curriculum and as such, we're not in a position to offer an opinion at this point in time."
Constructive responses
Another group that was not consulted, peak body for digital industries AIMIA, nonetheless found a fair bit to like in the draft. "What I really like about the proposed curriculum is the focus on Design and Technologies and Digital Technologies as a separate strand from broader ICT," said CEO John Butterworth. "That has the real potential to promote overall digital literacy without making it look too geeky or putting off students who aren't necessarily interested in a core ICT career. In due course it would be a boon for the digital industry given the demand for 'soft' digital industry skills – like project management, usability and analysis – if we had people graduating high school with overall digital technology capabilities that they can then overlay with other skills."
Symantec, through a spokesperson, also offered broad endorsement for the draft's approaching, saying "ACARA's foresight into including the use of and the learning of technologies within the curriculum for Australian children. In an increasingly connected world, it is important that the next generation of Australians are suitably equipped with the necessary skillsets to enable Australia to compete globally across all sectors."
Symantec does want one addition, noting "it may also be suitable that children of school age be educated on relevant cyber security issues, including cyber bullying and how to deal with it, as well as how to use social networks in a safe manner."
The System Administrator's Guild of Australia, SAGE-AU, has a similar suggestion, suggesting "the order in which the technical skills are proposed to be taught we believe could be improved - we would prefer a focus on online "stranger danger" style education in earlier years".
SAGE-AU is "pleased that the need to equip children for an increasingly technically complex life after school has been recognised". But the group is also "concerned that there's no specific mention of increasing the technical capability of teaching staff (or introducing additional technically capable staff) in schools to actually teach the proposed curriculum." ®
Sponsored: Beyond the Data Frontier