Ten USB 3.0 HDD enclosures
Stay safe, drive fast
Zalman HE350

This lightweight glossy box might perturb those with a need for instant gratification. After all, to get going, you have to unscrew the enclosure first, and it's also vital that you fasten the HDD in place, or it wont stay connected within the housing.
For those who don't mind the Zalman being permanent PC furniture, this may not be such a problem. The HM350 does benefit from more than just the single LED status indicator and has a cool hourglass-shaped design. Saying that, the glossy white paint job suggests it's for an acquired taste. Still, there is an eSata interface, at least which, for some, is handy to option have on-board and it's not a bad price either.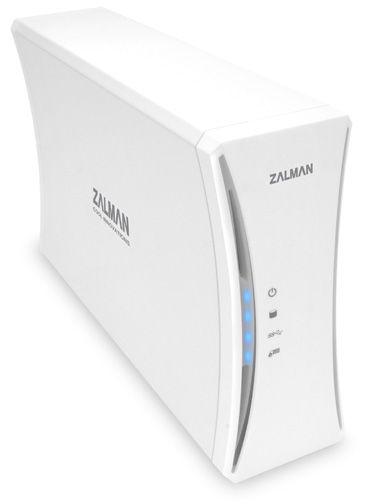 Reg Rating 70%
Price £39
More info Zalman
Zalman ZM-VE300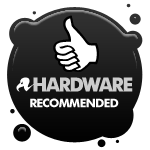 This impressive little unit pushes the boat out a further than its 2.5in compatriots by offering its services as an externally mounted optical drive for ISO files, as well as the standard enclosure feature. Schweet. The brushed aluminium unit is well built and keeps the drive soundly in place without the need for screws, although these can be fitted anyway for additional security.
All connecting parts detach from one side for easy fitting, an LED shows information such as which partition is being accessed and a jog wheel on the side can be used for navigation. There's even an instant backup button on the front which doubles up as a power off pin for safe and easy removal. Attention to detail. Check.
Shop around and the ZM-VE300 can be picked up for around £25, which is a steal given its quirky extras. So if you're looking for something a little less basic, that demands a quick browse of the manual, this could be the enclosure for you.
Read on for benchmarks. ®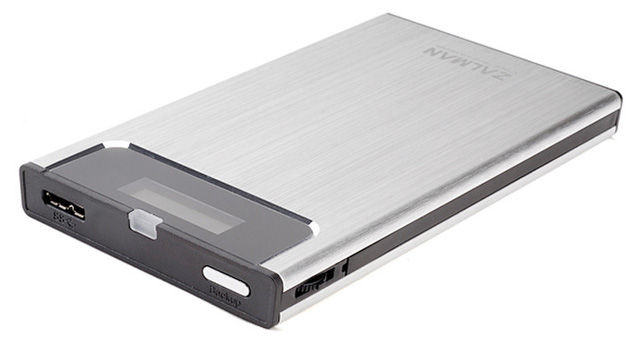 Reg Rating 90%
Price £40
More info Zalman