Ten USB 3.0 HDD enclosures
Stay safe, drive fast
Enermax Brick 3.5in

This large 3.5in aluminium enclosure features basic top and bottom slide panels, the former for inserting drives, the latter for screwing them firmly in place. A standard blue LED indictor blinks while files are in copy or read mode and there's a clunky on off switch alongside.
The enclosure comes with a stand for keeping the whole thing upright, but, overall, it's a very basic unit and couldn't get much simpler if it tried. At £22, ti's the cheapest 3.5in enclosure on test and you do rather get what you pay for. Still, its transfer performance left nothing to complain about.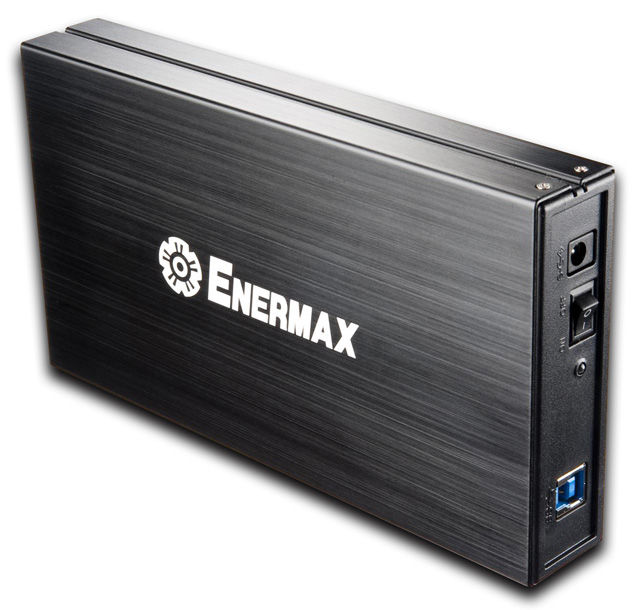 Reg Rating 60%
Price £23
More info Enermax
Enermax Brick 2.5in

The HDD tray here slots into a loose aluminium sleeve covered either side by slide-on plates. If you're a quick change artist, then the fact that you need to screw it all together might not appeal as, unsurprisingly, the case is a bit rattly if you don't. A faux-leather pouch provided bolsters protection and keeps it all from jiggling, should you decide to skip the screw fit.
Unlike some of the portable enclosures here, the USB 3.0 cable isn't a split type and seemed none the worse for it. I did find it easy to accidentally dislodge the cable from the chassis though which was a bit of a worry. And if I were to get really pernickety, according to the manual, the LED indicator glows blue while powered up and turns purple while in use. However, aside from a barely noticeable flicker while reading and writing files, the luminous blue LED remains the same and didn't appear to change colour. But then again, I've not had an Ishihara test recently.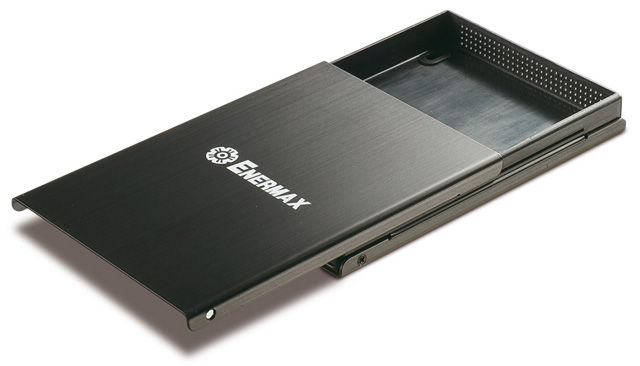 Reg Rating 70%
Price £23
More info Enermax