Western Digital cuts revenue forecast, cites 'muted demand'
Follows Intel into fiscal hidey-hole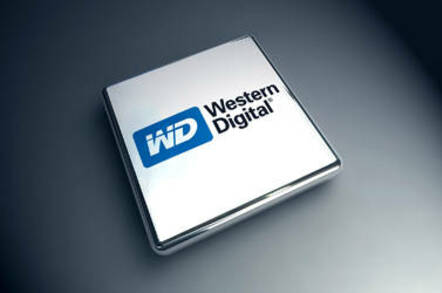 Storage megacorp Western Digital dropped a bomb on its investors – and the entire computer industry – by announcing that it was lowering its revenue projections for its first fiscal quarter, which will end on September 28.
That quarter, the company said in a press release on Thursday, will now see revenues of between $3.9 billion to $4.0 billion; Western Digital's previous guidance had been for $4.2 billion to $4.3 billion.
In the release, the drive giant blamed the downgrade on the fact that it "now expects the industry's total available market (TAM) for hard drives in the September quarter to be approximately 140 million units versus its earlier forecast of 157 million units, due to muted demand and inventory rebalancing."
Just one week ago, a similar drop in demand led Intel to also revise its revenue forecasts, lowering its third-quarter guidance to between $12.9bn and $13.5bn, down from its earlier projections of $13.8bn to $14.8bn.
Intel's downgrade was a 6.5 per cent reduction; Western Digital's was a bit higher at 7.1 per cent. Intel blamed its slippage on "softness in the enterprise PC market segment; and slowing emerging market demand" – which The Reg translates as being simply a more verbose way of describing what Western Digital called "muted demand".
Interestingly, the Irvine, California, drivemaker's downgrade comes at a time when its business should be doing relatively well – if it weren't for that pesky muted demand. Western Digital acquired Hitachi GST this March, a full year after announcing its intention to do so, and it appears to be recovering nicely from the last year's Thailand floods, which put a serious crimp in its production.
It may be too early to move all your assets into gold, but this new wave of "muted demand" and "softness" does appear to be muting and softening hopes for a full recovery from the multi-year Great Recession. ®
Sponsored: Quit your addiction to storage