Chinese man on trial for smuggling hi-tech military secrets
Prosecutors claim he was looking for a better job back home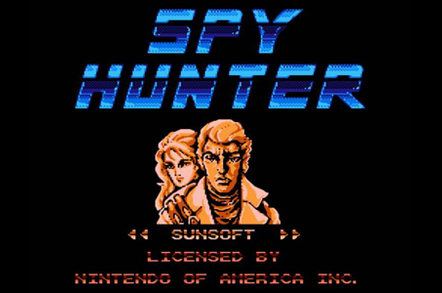 The federal trial of a Chinese man accused of smuggling hi-tech military secrets from the US into his homeland in the hope of landing a better-paid job began this week.
Both sides exchanged opening salvoes on Wednesday in the case of Sixing Liu, an employee at New Jersey-based firm Space & Navigation, a division of US defence contractor L3 Communications which produces a range of navigation, intelligence and surveillance technologies.
Prosecutors allege that Liu, who is a permanent US resident, downloaded trade secrets to his laptop and took them to China to present at conferences on nanotechnology in Chongqing in 2009 and Shanghai in 2010, according to AP.
He has apparently been charged with exporting defence-related data without a license from the Department of State, possessing stolen trade secrets and telling porkies to US officials.
On the latter, Liu apparently lied to a US customs officer on return from the Shanghai trip about his visit to a conference there, despite the official spotting him with a VIP conference badge.
Liu's defence team are portraying him as a hard-working employee who downloaded emails to his laptop to work on them without internet access, but who naively wasn't up to speed with US import-export laws.
Assistant US Attorney Gurbir Singh Grewal alleged that Liu deliberately broke company rules about taking work home without a supervisor's permission because he was looking to land himself a better job back in China.
"Is the fact he went to his alma mater and spoke some sort of motive in this case?" Liu's attorney James Tunick countered, according to AP.
"There was nothing nefarious about this conference. He wasn't looking for work in China. There was no motive in this case because there was no crime."
The case comes at a rather delicate time for US-China relations, given the high profile Congressional investigation into national security concerns which have been raised over allowing Huawei and ZTE access to the US telecoms infrastructure market.
Tensions were already heightened after top US defence contractor United Technologies was fined $75m (£47.8m) by a federal court in July after confessing to more than 500 violations of export restrictions including software used in China's first attack helicopter – claims which China denies. ®