I spy: Drug drops and foxy couples
The joys of snooping with digital binoculars
Something for the Weekend, Sir? When I was a child, mid-September was the time when the holiday photos turned up in the post from the developer. It seems I cannot shake this photographic jetlag in adulthood, as I have only just this week removed the SD card from my camera to look at what I shot in the south of France last month.
I'm not very skilled in photography. Some years ago, I briefly tried to re-invent myself as a roving reporter-with-camera because I knew how to snap moving objects for sports magazines. Although it still says 'photojournalist' on my Press Card to this very day, I abandoned it as a career because I was rubbish at snapping anything else. One day, I might mount an exhibition featuring hundreds of prints of the backs of people's heads.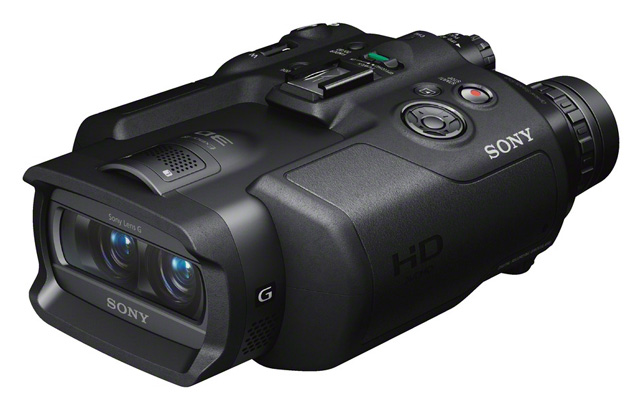 Sony 1, Skywalker 0
Naturally, I would expect my SD card of this year's sojourn in the Pyrenean sun to contain shots of the family, usually with their backs turned. This time, however, I was armed with a loan from Sony of its DEV-5 digital recording binoculars. El Reg reported the release of this unusual product last year.
Digital binoculars, eh? At this point, dear reader, feel free to think up some light-hearted reference to Luke Skywalker and Sandpeople. It has been a long day and, frankly, I couldn't be bothered.
Besides, the comparison is hopeless. Luke's binoculars look like a 1960s Kodak Instamatic with a pair of gouged-out Sandperson's eyes glued onto the bottom. No wonder one of those Sandy guys decided to teach him a lesson by shaking a stick harmlessly in the air and coughing backwards into an echo machine.
Sony's DEV-5, on the other hand, looks very chunky and black-tech. At 219 x 155 x 88mm and weighing 1.2kg, these are no opera glasses. They could not be whipped out in time for baby Mo to blow out the candles on his birthday cake, nor would they fit into Luke's handbag: these are binoculars for men, not for the illegitimate male twin offspring of a whinging teen snotrag and a Kenichi doll.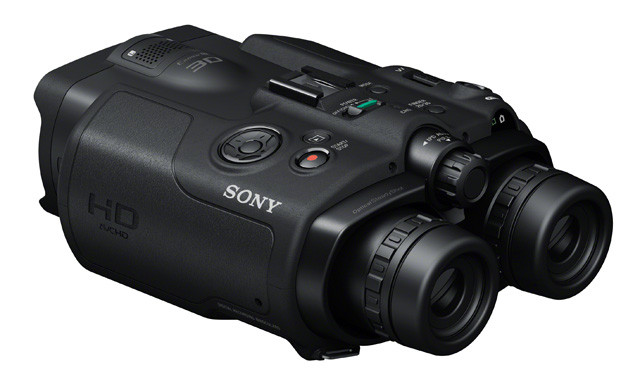 Image stabilisation and video capture on-board
Without going into too much boring detail, the DEV-5 has 10x optical and 20x digital zoom with SteadyShot, and can capture still images and HD video in both 2D and 3D. What is interesting, however, is that it's quite easy to use because the auto settings nearly always do what you want without forcing you into Uncle Ernie mode (i.e. having to fiddle about).