HP plots tablet comeback to penetrate biz world with slab
But UK channel in the dark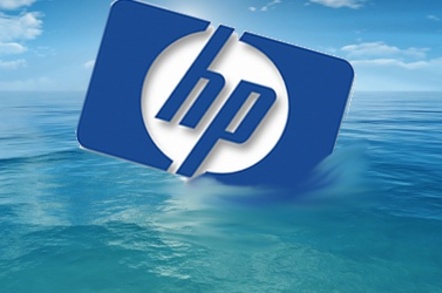 HP is returning to the tablet game, but it doesn't want to take on Apple in its consumer backyard - instead the vendor would prefer business types fondled its hardware.
Troubled HP spectacularly canned its TouchPad slab last summer after it spent just six weeks on the market, despite the gear flying off the shelves when the price was cut to $99.
This was the swan song for hilarious former CEO Leo Apotheker, but his successor Meg Whitman has talked up the firm's desire to reenter the space dominated by Apple.
Todd Bradley, head of the merged printer and PC business in HP, told channel mag CRN in the US that a launch is in the offing.
"Obviously we are kind of re-establishing the category after the August 18, 2011 changes that were made," he said. "I don't know if we are overcompensating or just reevaluating how we market and go to market with new products. So you are seeing very large seed programmes."
Bradley said HP's tablet will be the "only serviceable tablet there is" and claimed "it is expandable". But what it won't be is a consumer device, which is a brave - some may say foolhardy - move given the trend toward employees buying their own devices from shops and bringing them into the office.
He said HP will focus "minimal time, if any time, on the consumer side … right now".
Slate sales through resellers have shifted from consumers to businesses in the last set of Q2 sales-out figures from channel analysts Context, indicating hardening demand from the biz community. Apple remains the undisputed biggest shifter of tabs both to consumers and businesses, the analyst figures show.
The as yet unnamed HP slab is expected to be unveiled - in the US at least - around the Windows 8 launch, but no pricing or specs were confirmed by Bradley or by members of the UK channel. In fact HP's UK partner base doesn't appear to have any details or visibility of the forthcoming HP slab, let alone a seeding unit to test the appetite of small, medium and corporate users.
"Our commercial teams are working on roadmaps months in advance but we've not seen anything from HP," said a source.
An HP spokeswoman said: "I can confirm that HP will be launching a tablet within the Windows 8 timeframe". ®
Sponsored: How to Process, Wrangle, Analyze and Visualize your Data with Three Complementary Tools