Apple: Thanks for the iPhone 5s, China, now get to the BACK of the queue
Hong Kong braces for Chinese fanboi invasion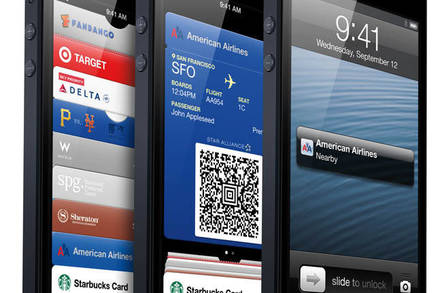 Chinese fanbois will have to rely on grey market imports and dubious online sellers yet again as their country was left off Apple's list of nations to get the new iPhone 5 next week.
The People's Republic – where more than one billion mobiles are in use and is home to the world's biggest smartphone market – is hugely important to Apple, according to Tim Cook and co, although not important enough to give it first crack at ordering the latest iPhone on 21 September.
Chinese fanbois will now have to wait to see if they are chosen in the second wave a week after that, or, as usual, months later. The countries where the iPhone 5 will go on sale first are: the US, the UK, Canada, France, Germany, Australia, Japan and Singapore. The mobe will also go on sale in Hong Kong. Meanwhile, the heavily awaited handset is rolling off Foxconn's production lines in China.
In launches gone by, the special administrative region of Hong Kong has represented a gold mine for entrepreneurial scalpers sent over the border to buy up devices in large quantities and smuggle them back into mainland China for sale at inflated prices.
Hong Kongers will be braced again for an influx of the unwashed queuing outside its Apple Store, despite the shop now instituting Apple's Reserve & Pickup system for all new launches. This requires customers to register online the day before with their residence ID in order to be given the chance to pick up in store the following day – effectively banning all walk-in purchases.
Chinese fanbois have also been snapping up the devices online, with seller on eBay-like site Taobao offering a 16 GB iPhone 5 for more than 6,000 yuan (£588), according to China Daily.
In Hong Kong the device will sell for over 1,000 yuan less – at HK$5,588 (£447).
Despite the huge caché still attached to owning an iPhone in luxury brand-obsessed China, an interesting study of Sina Weibo users posted to the TechinAsia blog (via @MrKennethTan) found that around 80 per cent aren't really bothered about the shiny new smartphone.
It will be interesting to see whether, despite the large reduction in price for iPhone 4S devices since the launch, Apple's strong brand loyalty can still help it command a healthy share of the China market in the face of fierce local competition from the likes of Xiaomi. ®