Yahoo! to! guzzle! £4.7bn! in! Alibaba! stake! sale! 'next! week!'
Troubled web biz needs cash for spending spree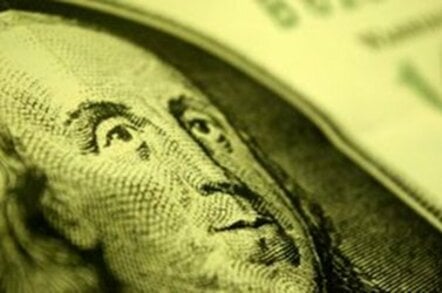 Chinese internet giant Alibaba is set to get back half of Yahoo!'s 40 per cent stake in the company for a whopping $7.6bn (£4.7bn) outlay, as the two firms near the end of their bumpy relationship.
The deal for 20 per cent of Yahoo!'s shares, which was outlined in May, will be closed by next Wednesday, according to the usually reliable All Things Digital which cited "sources close to the situation".
The deal will apparently include a $550m (£341m) final payment of licensing fees, which Alibaba has been doling out to Yahoo! on an annual basis.
All told, Yahoo! should end up with $4.5bn (£2.8bn) from the deal after tax which the company's new CEO Marissa Meyer is set to blow on a series of acquisitions to rejuvenate the ailing web pioneer.
As for the 20 per cent stake that Yahoo! will continue to hold in the Chinese e-commerce giant, well, it is likely to hang onto it until the fast-growing Alibaba debuts on the stock market – although there are no current plans for it to do so.
At that time, Yahoo! will be forced initially to sell 10 per cent and it'll then have the option to sell the rest at any point after.
Alibaba has certainly generated something of a windfall for Meyer, who must be thanking Yahoo! co-founder Jerry Yang's foresight in staking $1bn on Jack Ma and his fledgling firm Alibaba seven years ago.
It is probably right to cash in now on the Chinese web success story, given the turbulent relationship between the two and Yahoo! shareholders will certainly have been pushing Meyer to put some cash in the coffers.
However, given Alibaba's stellar growth of late – especially its Taobao business that virtually blew eBay out of the Chinese market altogether, and ambitious cloud OS plans designed to direct even more punters to its online services – it's a wonder why Yahoo! didn't hang on to the fast-appreciating shares.
An Alibaba Group spokeswoman had no comment on the news. ®