UK's loyalty set for £1.2bn Huawei reward
There's a good boy...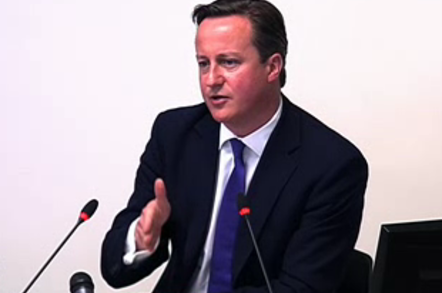 The UK economy is set to get a much needed boost on Tuesday when Chinese telecoms equipment maker Huawei announces an expected £1.2bn investment including hundreds of jobs.
The announcement, which is expected to be endorsed by prime minister David Cameron, will consist of a pledge to create at least 700 jobs in the country along with a direct investment of £600m in Huawei's growing UK base, Sky News reports.
Both sides will benefit from the announcement. For Cameron and the ailing British economy it will be a much needed shot in the arm, given that the feel good factor generated by a hugely successful London Olympics won't pay down a lot of national debt.
For Huawei, the UK has been a welcome friendly face among western nations.
Australia and the US have raised concerns at the highest level about potential security risks if the company's kit becomes the core of infrastructure projects.
Their fears revolve around Huawei's alleged close ties with the Chinese military, which the company strongly denies in a recent white paper written by former UK government CIO John Suffolk, who is now its global cyber security officer.
Suffolk is one of a large number of former government and industry big wigs drafted in by Huawei to soften its image and build stronger ties abroad.
Others include Andrew Cahn, former head of UK Trade and Investment, former Amazon UK boss Brian McBride and Baroness Wheatcroft, all of whom ended up on Huawei's UK advisory board.
The firm counts all of the UK's mobile operators along with BT, TalkTalk and Virgin among its customers, so it's fair to say it is already doing pretty well in Blighty.
Perhaps that's why publicity-shy Huawei founder Ren Zhengfei will make a rare appearance abroad with a visit to the UK this week as part of the announcement, according to Sky News.
A Huawei spokesman in Shenzhen had no comment on the report. ®