King Coyne snaps chains, escapes Western Digital
Hitachi GST's top man replaces departing CEO
Under CEO John Coyne, Western Digital bought Hitachi GST and has become the world's number-one disk drive manufacturer. Now, leaving on a high note, Coyne is going to transfer the reins to HGST's ex-boss man Steve Milligan.
The transfer of power will take place on 2 January, 2013. Milligan is now president of WD and will keep that slot after the handover.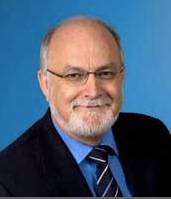 John Coyne
Tom Pardun, chairman of WD's board, can be excused for lauding Coyne, for the CEO has done an amazing job - taking Western Digital to the top while meeting the rising demand for its spinning rust-covered platters. Pardun said: "We are grateful to John Coyne. He and his team have strategically positioned the company at the centre of the storage industry, as a consistently profitable market and technology leader."
Coyne is 63 and has been CEO since January 2007. He made his company focus on manufacturing and supply chain efficiency, and executed a carefully calibrated and steady expansion into new drive market sectors. This culminated with the year-long complex acquisition of Hitachi GST, which has taken WD (after a thankfully brief Thai flood hiatus) to the top slot in disk drive manufacturing ranks, overtaking long-time rival Seagate.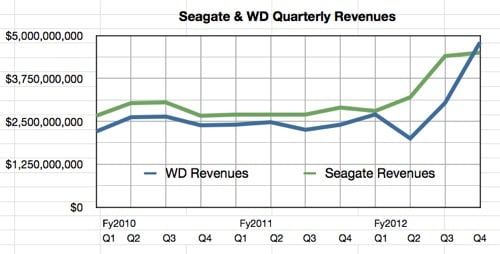 Seagate and WD quarterly revenues
Seagate's number-one position in the drive industry started to wobble during Bill Watkins' reign as its CEO. When he went in January 2009 things began unravelling and WD caught up rapidly, particularly in the small-form-factor drive area.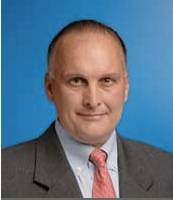 Steve Milligan
Milligan, 49, had been Hitachi GST's CEO from December 2009 until its acquisition by WD, being president and CFO before that. Prior to that he had been WD's CFO. He obviously knows the businesses. He more or less turned Hitachi GST around.
The big problem for disk drive manufacturers is negotiating the flash storage transition and succeeding where very few other dominant players in mature industries have succeeded; staying at the top through a period of disruptive innovation, which is the best description for flash storage.
Hitachi GST, which makes WD's enterprise solid-state flash drives, faces steadily growing competition and needs to broaden its product range, perhaps even entering the PCIe flash storage market. It surely has to loosen the partnership with Intel for SSD development and own its own technology.
In the disk drive business the current perpendicular magnetic recording technology is running out of steam and a costly transition to energy-assisted magnetic recording is looming. The other developments with disk drives are hybridisation, the addition of flash caches, and thinning, the supply of 2.5-inch drives for Ultrabooks and tablets that are 7mm and 5mm thick, substantially less than current notebook drives' 9.5mm thickness.
We can expect Milligan to drive WD carefully and hard, grinding out new products with rigour and focus on profitability, even if they are flash products. ®
Sponsored: Becoming a Pragmatic Security Leader