HP hires Youngjohns to head up Autonomy
Tries to counter cool winds blowing through HP's software biz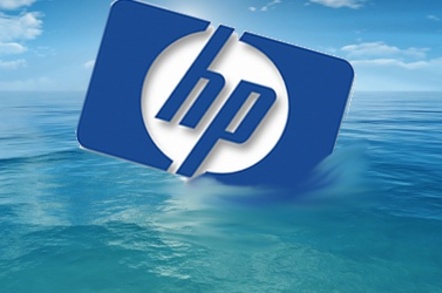 HP has filled the Mike Lynch-shaped hole at the top of its Autonomy business with another Brit, Robert Youngjohns, the boss of Microsoft's North America empire.
Lynch left the organisation early in the summer in a phased restructure that will see a total of 27,000 HPers – or 7.7 per cent of the workforce – leave by the end of fiscal 2014.
In a canned statement, HP confirmed Youngjohns will become senior veep and GM for Autonomy/Information Management from 17 September, reporting to George Kadifa, exec veep for HP Software.
Kadifa said in a PR blurb: "I am excited to see the guidance he [Youngjohns] will bring to our Autonomy/IM business and the insights and perspectives he will add to the HP Software leadership team".
The move will see Youngjohns working closely with another ex-Microsoft man, Bill Veghte, who was lifted from his role as chief strategy officer and GM of HP's software biz back in May to be made COO and to work as caretaker of Autonomy, whose acquisition cost HP over $10bn in 2011.
Veghte is trying to provide the necessary glue to make HP's various operating divisions work more closely together.
Clearly Youngjohns has a job of work ahead. HP CEO Meg Whitman has already highlighted the disappointing trade Autonomy has had in Q2, admitting it will take several quarters to fix issues related to execution.
The software numbers were better in Q3 but again Whitman said in a conference call with analysts that Autonomy "still requires a great deal of attention, and we've been aggressively working on that business".
She added: "Among the many changes we've instituted is a global dashboard to track Autonomy's pipeline: a single global sales methodology."
Youngjohns comes with a good pedigree: prior to Microsoft he was president and CEO at Callidus Software and before that worked in various senior roles at Sun Microsystems and IBM. ®
Sponsored: How to get more from MicroStrategy by optimising your data stack