Listen up, Nokia: Get Lumia show-offs in pubs or it's game over
Lumia verdict: People, not pundits, will make or break this mobe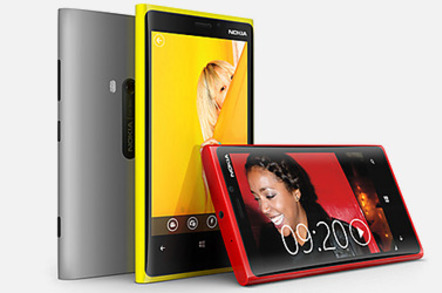 Analysis Nokia has a couple of mountains to climb. There's the real mountain: in the marketplace it's starting from scratch, a newcomer that just happens to have a large distribution business in place, and a couple of billion euros in capital. Then there's the metaphorical mountain, which is a mountain of cliches.
For Nokia to survive it will have to prove the armchair pundits wrong. Nokia showed off two surprisingly good new phones in New York this week, but a swarm of experts largely didn't agree. But all is not lost. A few hundred pundits, who typically act as a herd, are outnumbered by millions of consumers making very personal buying decisions. And armchairs don't buy phones.
Conventional 'expert' wisdom can be slow to change direction, like the proverbial supertankers. Before Nokia's New York event, most hacks had a pre-prepared story that had already been sketched out on the flight: 'Can Nokia turn around?' Most simply ran with the pre-prepared story. By my estimate only a handful actually used the features that might cause the market to shift in Nokia's favour. Careful readers will note the change in tone between my two filings that morning - in the second, I had had the opportunity to try the phones for real.
As I mentioned, Nokia's two new Lumias have two great things going for them. Allow me to explain.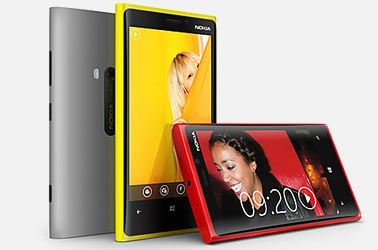 The Lumia 920 in flash motor colours
Buying decisions are a complicated mix of attraction and risk aversion. Minimising risk when choosing to buy something - particularly a $1,000 purchase: that's the cost of a smartphone over a two-year contract - is entirely rational. It means going with what your friends have and know, and making a measure of the company's reputation and commitment to the marketplace. The bulk of the individuals take all these factors into account.
Attraction is finding a feature or two that is a differentiator, and which makes your new phone useful or fun to you personally. To date, Windows Phones have failed to convince the mass market on both counts. A Windows Phone is somehow seen as a risky choice, despite (or perhaps even because of) its radical design. The ODMs (original device manufacturers) haven't yet shown us a Windows Phone with a killer feature. WP has sold on the basis of the People Hub, and perhaps this has been oversold a little.
The People Hub aggregation in WP pays off if you are a heavy user of two of the three social networks it supports: Facebook, LinkedIn or Twitter. If you are in that category, broadcasting across several networks, then WP is a great choice. If you just use one predominantly, the appeal fades somewhat; in that case, you're better off with a dedicated app for that particular social network. For example, you can't view conversations (easily) or mark Favourite Tweets (at all) in the Windows Phone People Hub. You want a dedicated app. Microsoft may have overestimated the number of people who in reality use two social networks heavily, rather than mainly use one.
The killer feature, or at least unique feature, has arrived, though.
Nokia has tried to add several differentiators to the new Lumias. Wireless charging is one, bonk-to-play-music is another. On display at the launch were dozens of a new JBL speaker that had been developed with Nokia, colour co-ordinated to match the new Lumias. The speakers both charge the phones wirelessly, and play music wirelessly. But the real stand-outs are two new imaging features. Both are strong and distinctive and useful enough to transcend the phone blogs and become 'pub tricks' and conversation topics for their new owners.
One such trick involves lining up a photo or video while shaking the phone and then activating the image stablilisation while continuing to shake the phone. The phone keeps moving, but the image in the viewfinder stops shaking. The other show-off feature is the quality of lowlight photography on the new kit, which is outstanding. The new phones take great pictures in near darkness without requiring a flash.
These may not be enough to dislodge repeat iPhone buyers who have invested in the Apple 'ecosystem', but it's stiff competition for anything running Android today.