Photos of 'iPad mini' body stir rumor pot
Is Steve Jobs' bête noire ready for launch?
Photos have surfaced of what's said to be the metal back of Apple's oft-rumored "iPad mini" – and, yes, despite what the late Steve Jobs said about the deficiencies of small-sized fondleslabs, it's of the about-seven-inch variety.
The photos appear in an article on the Chinese-language website tech.163.com that credits its Beijing-based parent company NetEase as the source – an outfit with a $6.5bn market cap, according to MarketWatch.
We note that provenance only to point out that tech.163.com is not some fly-by-night site run by a couple of Middle Kingdom fanbois, but instead is part of a larger info, entertainment, and advertising conglomerate.
Saying that the photos came from "知情人士" – which can be variously translated as "informed sources", "insiders", "people in the know", or some such – the website notes that the connector slot on the case is of a size that would be appropriate for the 9-pin connector that has been widely rumored to replace the familiar 30-pin connector that's been standard for iDevices since the third-generation iPod's appearance in April 2003.
Also of interest are a circular punch-out for a camera in one corner, cut-outs for volume and toggle controls, dual bottom-mounted speakers, and the lack of a cut-out for a SIM slot – but take a look at the photos yourself, and see what you can see: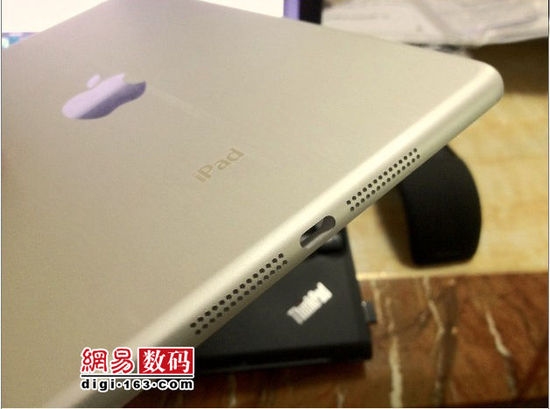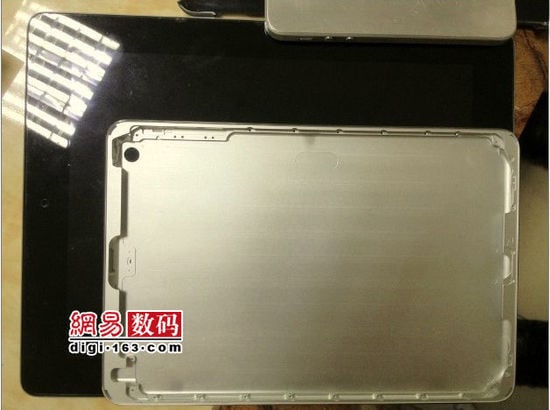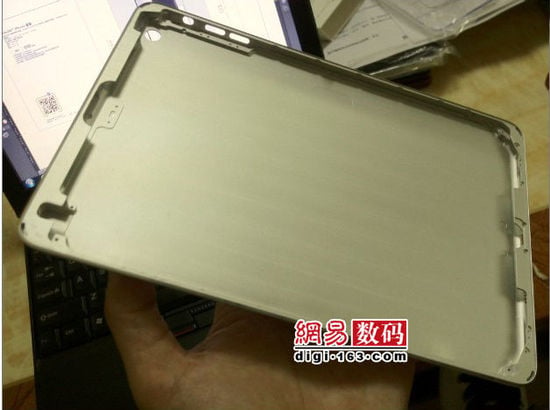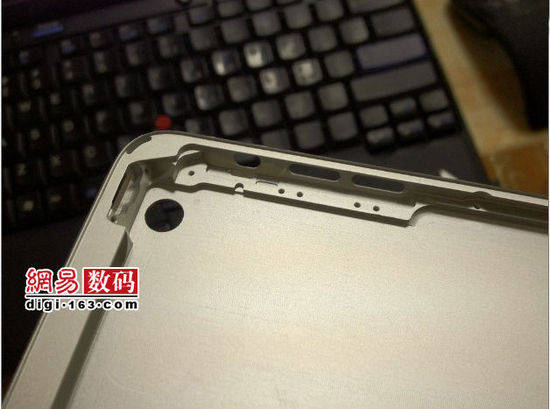 (all photos from tech.163.com)
If these photos are actually of the backplane of a forthcoming iPad mini and not merely of an engineering sample – or, for that matter, 知情人士 or no 知情人士, a hoax – the upcoming holiday season might bring some good news not only to current iPad owners who've expressed a desire for a different-sized fondleslab, but also to Apple investors worried about competition from Amazon's just-announced Kindle Fire HD tablets, which are available in both 7-inch and 8.9-inch models.
No matter what Steve Jobs might have thought. ®
Sponsored: Detecting cyber attacks as a small to medium business