Google/Oracle judge loses interest in paid bloggers
Letter of the law more important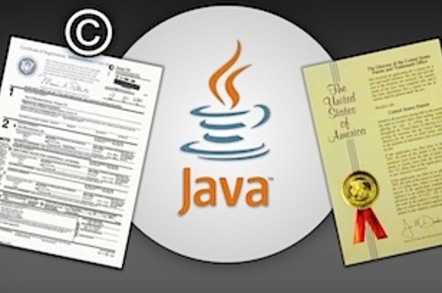 In a surprise move, the judge overseeing the court battle between Google and Oracle over Java patents used in Android has pulled his order that the parties provide a list of bloggers or journalists paid to promote their respective wares.
Last April, Florian Mueller, author of the FOSS Patents blog, outed himself as a paid consultant for Oracle. Mueller's blog has often found merit in Oracle's approach to the issues.
Oracle argued that Google's contributions to the wider intellectual property debate, sometimes through "soft" contributions to trade associations and lobbyists, meant that it influenced public discourse. Those efforts, Oracle argued, made it tougher for it to get a fair hearing. Judge Alsup, who is hearing the case, liked that argument enough to order both parties to disclose anyone in their pay whose contribution to debate or evidence could reveal a conflict of interest.
Verifying that cash flowed between Google and such organisations turned out to be easy, as the text ad giant filed a list of all the organisations it has supported whose opinions could inform the case.
Evidence offered by Oracle suggested that the presence of the Computer & Communications Industry Association on Google's list was especially telling. But Google's own list was arguably worse.
Java creator James Gosling, for example, is on the list of folks it funds in one way or another.
Alsup, however, seems to have decided that whether or not the litigants were sending cash to commentators was irrelevant, and declared their collected works didn't influence his decisions anyway.
Victory in the case therefore remains Google's, with Alsup saying Oracle overreached with its claims and didn't even defend its intellectual property until it became clear some of its patents were being struck out in other legal actions.
A further round of court action in the case seems likely. Which is a capital idea, for lawyers at least. ®