North Korea and Iran sign 'Axis of Tech Evil' deal
Now where did we put those missile codes?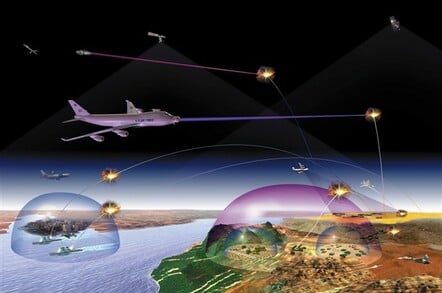 Everyone's favourite naughty nations Iran and North Korea have taken another step closer to each other by signing an agreement on future co-operation in various science and information technology fields.
Iranian minister for science, research, and technology Farhad Daneshjoo and North Korean foreign minister Pak Ui-chun inked the deal, according to a Reuters report which cited the local Iranian Labour News Agency (ILNA).
The two countries will apparently look to team up on IT, engineering, biotech, renewable energy, and – possibly of most use to North Korea given its history of famine – agriculture and food-related tech.
The two nations are set to conduct joint R&D and student exchanges, the report added.
Iran and North Korean may have little in common ideologically but both have apparently been driven closer by a shared enemy – a closeness that was cemented when former president George W Bush referred to the two as part of an "axis of evil" along with Iraq.
"The Islamic Republic of Iran and North Korea have common enemies, because the arrogant powers do not accept independent states," Supreme Leader Ayatollah Ali Khamenei is quoted as saying.
Intelligence services from western countries will certainly be keeping a close eye on any deepening ties between Iran and North Korea when it comes to co-operation on technology and engineering matters.
US officials already suspect North Korea of providing Iran with ballistic missile parts. ®
Sponsored: How to get more from MicroStrategy by optimising your data stack