Apple Mac OS X Server for Mountain Lion review
Playing god with an £14 app
Ghost protocol
Mountain Lion Server isn't entirely rosy picture though. There's some consternation online over the lack of explicit support for DHCP in this release. That will catch you out if you've used this in the previous version of Server; Apple's quiet removal of DHCP as a named service in Server is curious. However, this is enabled behind the scenes if you switch on NetInstall in Server or if you enable Internet Sharing in the Mac's standard System Preferences utility.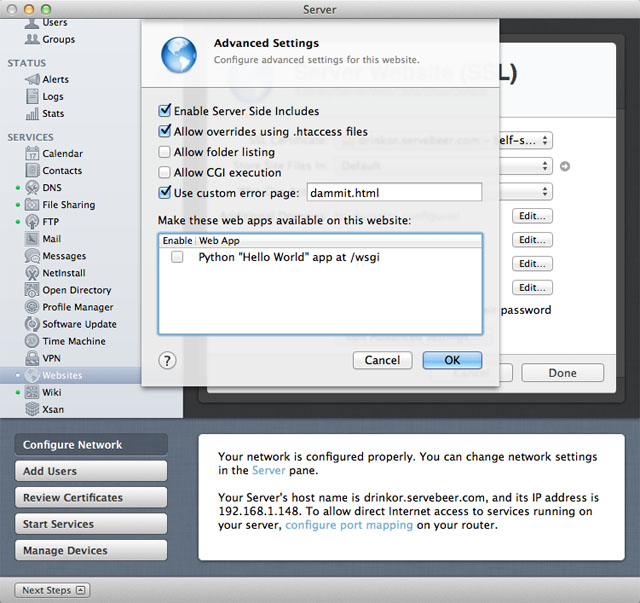 Advanced options when you need them
Alas, no GUI-based config control though, so you'll need to resort to command-line tweaks to customise things. Krypted.com has a useful article on running DHCP on Mountain Lion Server, but no matter how much you love the CLI, it's clear that DHCP support is not as Mac-like as it used to be.
If I went into all of Server's features and abilities in detail you'd probably just stop reading, so for those that want every niggly detail you'll be delighted to know that there's an in-depth guide and manual for Mountain Lion Server available on-line – perfect bedtime reading for geeks.
Server is so easy that it is a no-brainer for workgroups, and small businesses. Macs aren't the computer-non-grata that they used to be, and £13.99 is a couple of drinks in a City bar. Yet you buy into something that's actually pretty studly, with a good pedigree, and can be up and running in a minute or two (as opposed to needing a day's worth of dedicated massaging) – that's pretty bloody impressive.
The apparent lack of DHCP could be an issue, certainly for those who want to manage everything from one server. This specific issue isn't as clear-cut as it may seem, but it is a slightly odd move. Indeed, at this level, is there enough to tempt the ever-skeptical enterprise market? Alas, it's up against folk with a fondness for the hair-shirt 'comfort' of Windows-based servers; it's what they know, after all. So, by and large I think not, but that's their (expensive) loss.
Verdict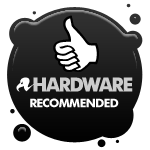 Mountain Lion Server turns traditional serving on its head: it is almost stupidly cheap, it has no artificial client limits, it is almost sinfully easy to implement, and it instals on any Mac capable of running Mountain Lion. If you need to provide some kind of server services then get this. Even if you need to get a new Mac – the mini is an easy choice – you won't regret paying that extra £14 for OS X Server. ®
More Apple Reviews

Apple
Mac OS X 10.8
Mountain Lion
Apple
MacBook Air 11in
Apple
15in MacBook Pro
with Retina Display
Apple
MacBook Pro 13in
Apple TV
3rd gen

Apple Mac OS X Server for Mountain Lion review
Apple's Server reborn as an app for OS X 10.8 users features unlimited clients and walkthrough configuration.