Ten movies inspired by video games
Playing in the cinema
Street Fighter (1994)

When you take a fighting game and turn it into a movie, there aren't many directions you can take. Mortal Kombat and Dead or Alive both went down the route of plots focused on martial arts contests, but packed less of a punch than a John Prescott retaliation.
Street Fighter, though, sees Guile - played by Van Damme - head off to the country of Shadaloo to track down General M. Bison and his various captives. It's an extremely shallow plot, but at least tries to incorporate all of our favourite characters from the Capcom classic in one form or another, without the ultimate fight competition factor.
As a nipper, I actually enjoyed the movie, using my over-inflated imagination to throw Sonic Booms around the front room. But after seeing a rerun a few years back, realised just how abysmal the film actually was. Even Kylie Minogue - who played Lieutenant Cammy in the movie - admitted such, apologising publicly for starring in such an awful flick.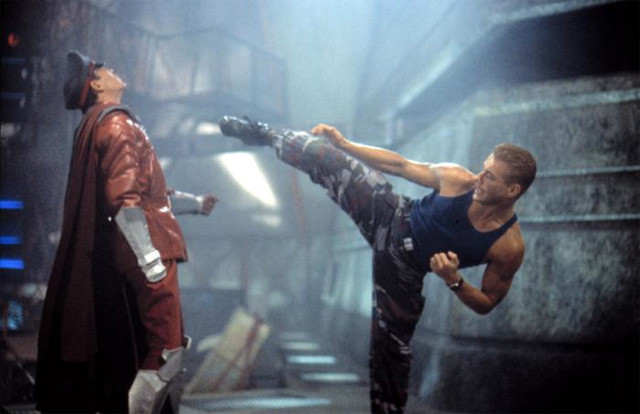 Boll-buster Rating 90%
More info IMDB
Super Mario Bros. (1993)

Here's another video game movie I hold close to my heart because I was still in short trousers when it was first released. After seeing the film recently it's clear now why it was so critically panned. Yet despite the dated effects and abysmal level of cheese, the youngster I watched it again with was overawed – proving, as if there was any doubt, that this is definitely a film for kids.
Super Mario Bros. was in fact the first Hollywood film to be based on a video game and set the bar rather low for the flurry of shoddy game-based movies to follow. Say what you will, but Bob Hoskins and John Leguizamo were perfect for the roles of Mario and Luigi respectively, and while the late Dennis Hopper's portrayal of King Koopa was overly theatrical, it certainly fit the film's comical tone well.
Still, for the more mature audience, SMB could have and probably should have been much better than this and it would be interesting to see the direction it would take if the concept was revisited. After such a poor showing in the Box Office, though, don't hold your breath.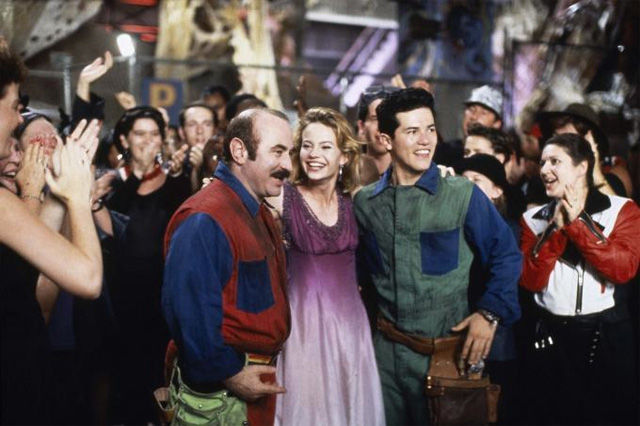 Boll-buster Rating 80%
More info IMDB