Reselling in the recession: Make the CIO your best buddy
Forget IT managers – they can't even sign off a PO for toner ink these days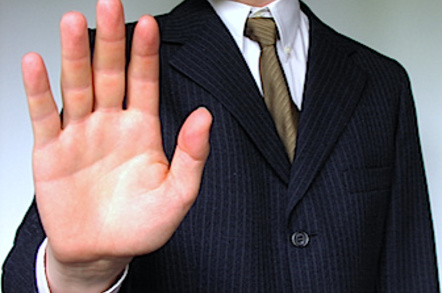 We all know times are pretty tough economically at the moment and the channel is no different from anywhere else. This climate has forced new ways of thinking and improved strategies for coping with industry-wide spending constraints. Increasingly, to be successful, channel partners need to have conversations with the Chief Information Officer (CIO) as well as those lower down the food chain.
Since the global financial meltdown of 2008, budgets have been reined in and belts tightened, with CIOs getting more involved in signing off spending than ever before. While in the past anything up to a certain point could be approved by the IT manager alone, resellers now need to gain the ear of their bosses if they want to seal bigger deals.
But how do they do this? Well, for the smaller reseller this can be a tricky task – the main way to get an introduction is via the IT manager and they can be inclined to block this particular path. A better strategy is via a more selective approach. Choose your CIO, do your research and then target them with marketing relevant to their particular interests in order to stand out and get their attention. C-level execs don't have much time on their hands so it pays to be well prepared, build a compelling case and be innovative.
Part of this will involve looking at the prospective customer's business and the industry they work in and judging whether they're at the right point in the economic cycle to be considered a target. Some will be in rude health, looking to generate revenue and therefore have budget to spend, while others will be focused on stripping out costs and waiting for more cost-effective ways of doing what they're already doing. Despite common misconceptions, they are not to be avoided if a cost-reduction business case exists.
Things have certainly become more complicated for the ambitious reseller. Not only do they still have to speak the language of the IT manager – pitching a product more on its technical merits and functionality – but they also now need to think about how to sell it to the CIO, as a vital cog in a wider strategic vision. This isn't going to be easy – CIOs and IT managers can often have conflicting priorities.
It will help if the channel partner has relationships with the larger software producers, as a key concern of CIOs is vendor viability. They want to be assured that the software they may have invested tens of thousands in is not produced and managed by a company which is likely to go bust any time soon. Or even worse, by a vendor which could be swallowed by a larger firm whose software stack doesn't integrate with any of the CIO's current systems.
It's also important to bear in mind that CIOs are concerned about cost, but think about it in a much more holistic way than the more practical, hands-on IT manager. For example, if a product costs 10 per cent more than its nearest competitor but is able to save more than that by consolidating several existing products into one, then it has a strong chance of gaining favour.
How easy this all is for the reseller to manage really boils down to what kind of a channel operator they are. It's certainly more complicated selling into the CIO, having to think about how a product fits into their strategic vision rather than focusing solely on its functionality. However, this project-based approach – at low volumes, but with higher margins and value – is a more sustainable way to run a channel business and ultimately benefits all parties in a way that a high volume, low margin strategy never can.
It's interesting to see even the so-called 'big box pushers' in the industry are now starting to create their own systems integrator arms, to meet the needs of CIOs. It's further recognition that this project-based approach is where many channel partners should be heading. ®
Sponsored: Becoming a Pragmatic Security Leader