China and Taiwan complete historic undersea cable
Small cable is hugely significant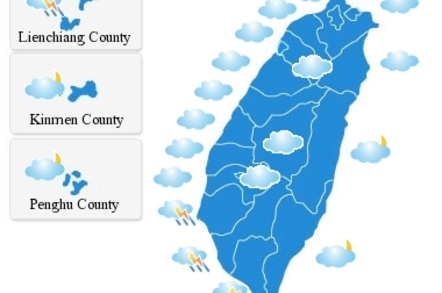 China and Taiwan have edged just a little bit closer with the completion of the first submarine telecoms cables between the two nations.
An unnamed official with Taiwan's Chunghwa Telecom told AFP that the project, which was first announced back in September 2011, will go into operation on Tuesday.
Rather than travel all the way to the main island of Taiwan, however, the two fibre optic cables link the Chinese city of Xiamen in southern Fujian province with the Taiwanese-controlled Kinmen islands which lie just off the coast of the mainland,a distance of under 20 kilometres.
Chungwha apparently invested NT$100 million (£2.1m) for a 50 per cent stake in the joint venture which carried out the work, with China's three state-run carriers – China Mobile, Telecom and Unicom – jointly chipping in the other half.
The initial transmission capacity of the cables will be 9.6Tbps and should help reduce costs and improve the quality of communications between the islands and the Chinese mainland.
However, it will be a few months yet before Taiwan proper gets its first undersea telecoms cable link to China. Local operator Far EasTone received approval in March to lay the cable, which will run from Damshui in Taipei to Fujian province.
The telecoms infrastructure projects are yet another sign of the warming relations between China and Taiwan.
Since the end of the Chinese Civil War in 1949 with Mao's Communist Party declaring victory and the rival Kuomintang fleeing to Taiwan, where it established the Republic of China, tensions have occasionally threatened to boil over into all-out war.
However, the economic prosperity of the People's Republic and the close trade ties between it and Taiwan now mean both are happy to maintain the status quo and not bring up the thorny issue of Taiwan's political reintegration with the mainland.
Taiwanese hardware manufacturers such as Pegatron, Foxconn and Wistron, for example, make billions of pounds in profits thanks to cheap Chinese labour in their factories on the mainland. ®