Silicon Valley comes to China to spur tech innovation
Yeah, that's probably going to take a while...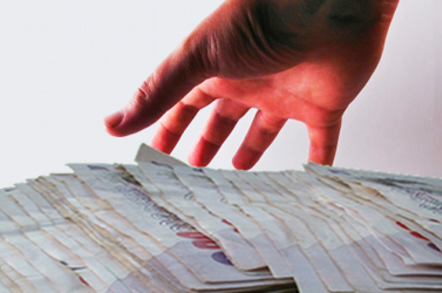 China's attempts to rebrand itself as a technology innovator received a boost last week when US lender Silicon Valley Bank (SVB) announced a joint venture with Shanghai Pudong Development Bank (SPDB) which will provide capital to budding tech entrepreneurs.
The 50:50 partnership is the first to win approval by China's Banking Regulatory Commission since 1997, and has been made possible thanks to a hefty one billion yuan investment by the two parties, according to local news service Xinhua.
Former SPDB vice president, Fu Jianhua, will serve as chairman of the new SPD Silicon Valley Bank, while Ken Wilcox, chairman of the SVB, serves as its president.
It is set to focus on lending to tech businesses in the Shanghai region to begin with, before turning attention to helping out tech innovators in other Chinese cities, according to the report.
The announcement can be seen as part of the government's attempts to turn China into an "innovation-oriented country" by 2020, as it promised earlier this year.
The global reputation of Chinese tech companies is that historically they have prospered by copying the designs of western rivals, whether by 'localising' them – for example Baidu vs Google or Sina Weibo vs Twitter – or covertly stealing their IP.
Whether this is a fully justified stereotype is open to debate, but the analysts seem to think that China's progress towards an innovation-driven technology industry will take decades and require a move away from the classic risk averse, consensus-driven philosophy of typical local companies today.
Another barrier that could stand in the way of web start-ups in the region is the high cost associated with self-regulation of user-generated content as required by China's strict censorship regime. ®