ZTE gives LTE a lift with multi-mode data card
Biz travellers to China will be happy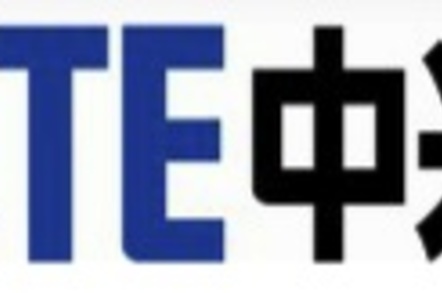 Chinese telecoms kit peddler ZTE has unveiled what it claims are the world's first USB modem and portable hotspot devices to support both versions of LTE, FDD and TDD, in a move which could be welcomed by international business travellers keen on sniffing out the fastest local networks.
LTE is by no means standard around the globe yet, but the number of commercial networks is steadily growing.
The US, Canada, Brazil, Australia, India, Germany, the Nordics, Japan and Russia are among the countries which have them up and running, while China, UK, France, Spain, Italy, New Zealand and Malaysia are getting there.
TDD, or TD-LTE, is the China-backed version which the country has poured significant sums into developing and is looking to promote throughout Asia, while FDD is likely to be most popular in the US, Europe and Australia.
The snappily titled MF82052 USB modem supports FDD (frequency division duplexing) and TDD (time division duplexing) versions of LTE as well as China's home-grown 3G standard TD-SCDMA and EDGE.
Forward-looking biz travellers could be tempted by the lightning fast down and upload speeds quoted for FDD (100Mbps/50Mbps) and TDD (68Mbps/17Mbps).
Also announced was the MF91S uFi ('unique Wi-Fi) device which is basically a 105g mobile hotspot designed to provide connectivity for multiple device users, supporting the same network standards as the USB modem. It provides the same upload and download speeds, according to ZTE.
Forrester analyst, Katyayan Gupta, told The Reg the new offerings would be useful for business travellers to and from China and could help to commercialise the TDD variant.
"However, these devices lack a 'global' appeal as support for WCDMA is absent," he added.
"Rather than supporting EDGE, it would have made a lot more sense to support WCDMA. Nonetheless, introduction of these products definitely show that Chinese equipment vendors are really serious about making TDD LTE mainstream and take it to market on a dual/multi-mode strategy."
ZTE is trying, like most other telecoms kit and device manufacturers on the planet, to win customer hearts and minds with its 4G offerings. It claims to hold seven per cent of the world's LTE patents and has already released the "first Chinese LTE tablet", the V96A, and the Grand X LTE smartphone.
The Shenzhen-based telecoms giant would certainly like to be known more for its pioneering work in LTE than some of the other news connected with the firm in recent weeks.
It recently revealed profits for the first half of 2012 could fall by as much as 80 per cent, although claimed rumours that it was about to axe up to 12,000 staff worldwide this year were not true.
ZTE has also been hit by claims that it knowingly sold US-made tech to Iran and then deliberately covered its tracks when the media found out – claims the FBI is now formally investigating. ®
Sponsored: Becoming a Pragmatic Security Leader