Ten phones for seniors
Mobiles for mature intercourse
Cycell Easyphone

Brainchild of designer and entrepreneur Tom Sunderland, phones don't get any simpler than the Easyphone, as it doesn't have a screen or keypad. When you order you choose a layout with two, four, eight or 12 contacts. UK mobile or landline numbers. Nothing non-geographic or premium rate.
CyCell uses a printer from the Japanese company Mimaki to produce a phone with the names of the people you want to call on it. Buttons are mapped onto numbers held on a server so if people move the numbers can be updated remotely. If you want to change a name they can print a new facia.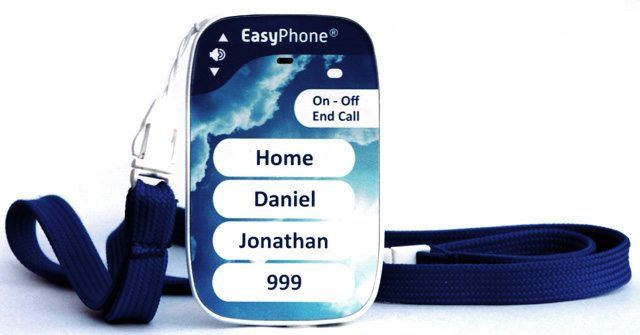 Reg Rating 50%
Price £45 – from £7.50 pcm, rolling 30 day contract.
More info Cycell Easyphone
Doro PhoneEasy 610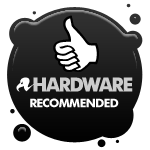 Doro is the company Emporia vies with and is probably the best known senior phone manufacturer in the UK. The 410 and 610 are their excellent clamshell phones. The 610 has three keys for dedicated numbers and one for text. More importantly it comes with a desktop charger. Menus can be edited to show just the wanted features.
There is excellent hearing aid support and a very loud ringer. Clamshells have the advantage of hiding stigmatising large keys, protecting from in-pocket dialling and make it easy to answer and hang up a call. The easiest phone to find in the high street, available from Orange, O2 and Carphone Warehouse. See also the Doro 409 from Tesco for £40.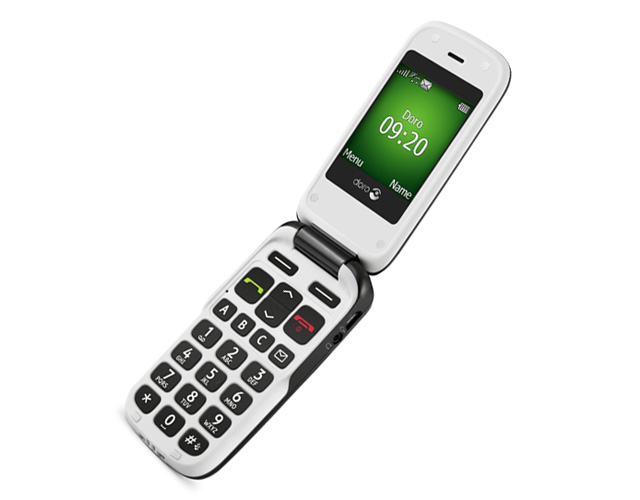 Reg Rating 70%
Price £100 sim-free, £10.50/month on contract
More info Doro