Ten... console games you may have missed
Playing for keeps
Product Round-up Although the release schedule for console games hasn't been quite as unenventful as its PC counterparts, Q2 has been pretty quiet with the majority of top titles shelved to swamp the autumn setlist.
Indeed, you'd usually expect a steady flow of quality retail games, but this has all but evaporated. While various disappointments still made up the numbers, gathering ten games worth considering has been a tall order. Titles such as Game of Thrones, Doctor Who: The Eternity Clock and Kinect's Steel Battalion all failed to make the cut after disappointing impressions.
Still, with all the, ahem, summery weather of late, I've at least had plenty of time to sit in front of the goggle box, bashing controllers louder than an anti-establishment peace march. So here are ten titles you may have missed to tickle your fancy should you wish to splash the cash.
The Amazing Spiderman

To kick things off with a movie tie-in doesn't bode well, but when it comes to such titles, Beenox's efforts are admirable. Don't get me wrong, there's nothing that amazing at all about the game, but it certainly kept me entertained for hours and oozes more value than a cinema trip to see the flick it's based on.
The Amazing Spiderman is essentially a lighthearted mix of Prototype and Arkham City, two games a mature audience would probably enjoy more. Still, you can at least introduce this one to your kids and aside from a couple of glitchy moments, the line between all three in terms of gameplay is finer than a freshly spun spiderweb. And jumping between buildings Spidey-style has always appealed since the majestic PS2 version first surfaced.
Perhaps it's a result of my initial low expectations, but TAS took me by surprise and could be worth a punt when it inevitably hits the bargain bin in a few months time, particularly if you're a superhero aficionado.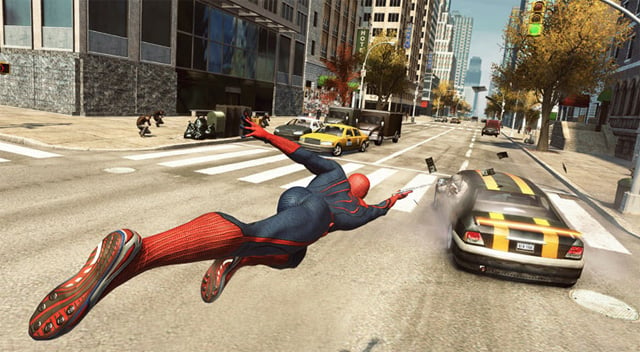 Reg Rating
75%
Price
£35
Platforms
PS3, Xbox 360, Wii, PC
More info
Activision
Dirt Showdown

Following last year's highly rated Dirt 3, is this arcade-style spin-off fresh with wacky modes and stunt-packed thrills. While the game itself feels more of an expansion pack for Dirt 3's explosive rally action, it won't disappoint, particularly if you enjoy gymkhana trials, reckless driving and automobile carnage.
Showdown revs on the starting blocks without a hoard of licensed rally cars and fails to match the impressive physics of Codemaster's third edition, but it's still an exhilarating ride. Controls do feel a little dumbed down, though, with little variation between vehicle specifications, it's never too challenging.
If it was a downloadable expansion pack for under a tenner, I'd highly recommend it for an extra weekend of Dirt action, but until the price drops to single digits, I'd probably give it a miss. Bring back Destruction Derby, I say.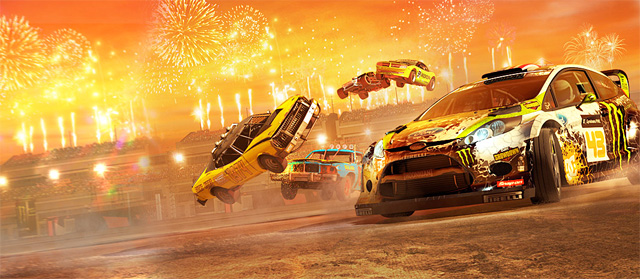 Reg Rating
70%
Price
£30
Platforms
PS3, Xbox 360, PC
More info
Codemasters