Choose Smarter: Ten…portable optical drives
The art of spin
Product Round-up Optical drive is the collective term for CD, DVD and Blu-ray readers, recorders and rewriters, the mainstay of swap-in-swap-out storage in notebook and desktop computers.
For many reasons, optical discs remain a useful storage option and having a portable unit allows you to get the best of the latest laser tech without having to take a machine apart. Likewise, ultraportables can all use an optical drive from time to time. Whatever the application, there is a variety of drives, formats and price points to choose from.
Buffalo BRXL-PC6U2B


Buffalo's BRXL-PC6U2B is a Blu-ray disc (BD) model that burns to both BD-R (write-once) single and dual layer media at 6x speed and BD-RE (rewritable) single and dual layer at 2x.
The drive also supports the new BDXL standard, which utilises four-layer media to bring capacity up to a stonking 128GB of data on a single disc.
 The unit relies on a USB 2.0 interface and at 145mm x 153mm x 19mm, is slim enough to fit in a roomy coat pocket. As is so often the case, the glossy black finish looks looks stylish but is also a bit of a magnet for finger prints.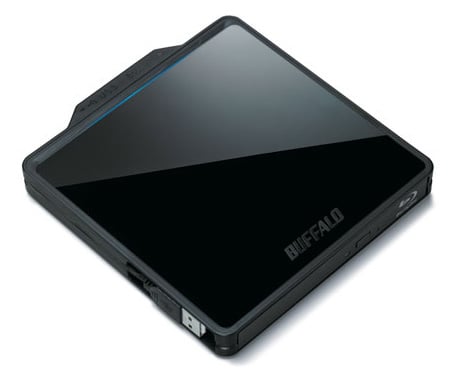 Freecom Blu-Ray ReWriter (35011)

Slimline it's not, as this is a full-sized drive in an external case and at 1.2kg is on the borderline of what you might call portable. Freecom's external Blu-ray drive has a USB 2.0 interface which burns a single layer BD-R at 10x speed, BD-R dual layer at 8x and both single and dual layer BD-RE discs at 2x.
It supports Lightscribe technology for labelling discs and not only comes with a copy of Roxio's Creator XE (v10.3.0.81) software but also two Verbatim discs: 6x BD-R and 2x BD-RE. The drive is also available in the Pro version (35012), which adds a FireWire 400 interface to the USB 2.0 one and about a tenner to the purchase price.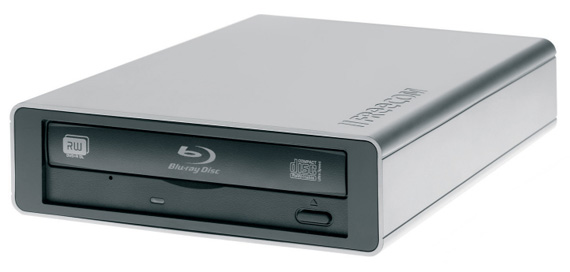 Reg Rating 70%
Price £119
More info Freecom
Sponsored: How to get more from MicroStrategy by optimising your data stack