TMS puts the boot into flash
Start your server engines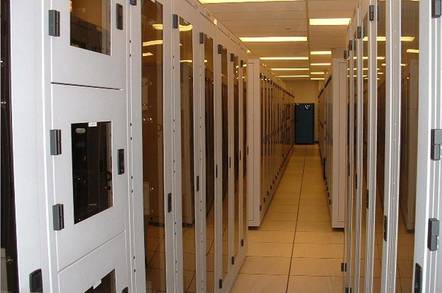 TMS has given its server flash cards the ability to boot operating systems – so servers can start up faster.
The RamSan-20 and -70 are PCIe products are server flash memory cards with 450GB or 900GB respectively of fast, single-level cell NAND storage, offering up to 330,000 sustained 4K random read IOPS, 400,000 random write IOPS, peaking at 1.5 million IOPS, and 2.5GB/sec bandwidth. Firmware has been added to the RamSan-70, so most common servers can boot their operating system code directly from it instead of from slower disk.
Supported servers are 64-bit, X86-based with the Unified Extensible Firmware Interface (UEFI) 2.1 or later. The supported operating systems for now include most Linux versions. Windows and VMware support is expected by the end of the quarter.
From the flash storage industry point of view, the idea of all-solid state servers is attractive. Capacity storage will be provided by networked disk drive arrays either on-premise or in the cloud. The server's direct-attached storage would be flash with terabytes of multi-level cell (MLC) flash providing capacity-optimised NAND for the servers and faster single-level cell NAND being used for a performance focus.
It's likely that this flash will eventually be treated as storage memory; an adjunct to the server's DRAM and viewed by the host O/S as occupying a single address space with the DRAM. The SNIA's NVM workgroup has a focus on providing interfaces and standards for this.
Having bootable PCIe flash is a first step on this road and may presage TMS bringing out MLC server flash cards with 2TB or so of capacity so more server applications can be covered by its products, enabling customers to move to disk-free servers. ®