Huawei profits tumble as global economy falters
Crouching tiger tamed by fierce competition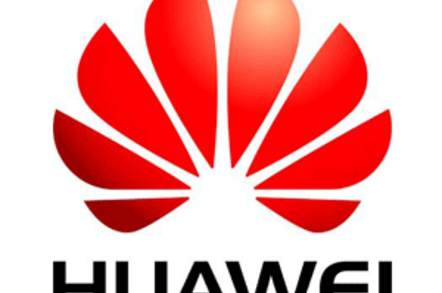 China's largest telecoms kit maker Huawei has seen its profits for the first half of 2012 slump by nearly a quarter, thanks to the sluggish global economy.
Huawei said that although sales revenue for the period increased 5.1 per cent from the same time last year to 102.7 billion yuan (£10.4bn), operating profits tumbled 22 per cent to 8.79bn yuan (£886m).
However, the company was optimistic about its prospects for the rest of 2012, claiming it would meet its business goals for the year and pointing to the fact that, compared with the second half of 2011, profits were actually up 20.3 per cent.
A spokesperson had the following statement:
The telecom industry is seeing a sluggish growth in 2012 owing to the global economic downturn, which has caused customers to reduce investments while the competition in this industry remains fierce. This has resulted in the operating profit in 2012 H1 being lower than that in 2011 H1.
To be fair to Huawei, things look even worse for its Shenzhen neighbour ZTE, which warned earlier this month that its profits for the first half of 2012 could fall by as much as 80 per cent year-on-year.
Analysts were generally optimistic about Huawei's chances of turning things around, claiming the enterprise and consumer device markets offer the best opportunities for growth.
A new Forrester report explained that Huawei is planning to grow its enterprise infrastructure business to $15bn (£9.7bn) by 2015 in order to offset the slowdown in its carrier business.
However, it urged caution, arguing that the firm's enterprise offerings would take time to mature:
Customers in developed markets should take small initial steps to test Huawei's emerging capabilities around customer engagement, service quality, and ecosystem support. And large enterprise customers need to cautiously evaluate Huawei's ability to deliver and support solutions in the customer's particular country or region before making large commitments at this point.
Gartner's most recent vendor rating of December 2011, meanwhile, claimed Huawei "still has some areas it needs to work on":
It still lacks global distribution and partnerships for the enterprise market; its device division is weighted heavily toward mobile broadband and OEMs; and regionally, it is still finding it difficult to enter North America.
Gartner analyst Tina Tian told The Reg that Huawei's profits would not rebound quickly.
"First of all, we estimate the negative impact of macro economy will last to the first half of 2013. Secondly, its [enterprise] business is unlikely break even in the coming 12 months because its solution, distribution system and service are not mature," she said.
"What Huawei could do now is conduct tight cost control and wait for any one of the above get into a better situation." ®
Sponsored: How to Process, Wrangle, Analyze and Visualize your Data with Three Complementary Tools