BT shares droop as sales go limp at hard-up Europe
Wholesale wing also hit by rules on fleecing 'regulatory price cuts' in Q1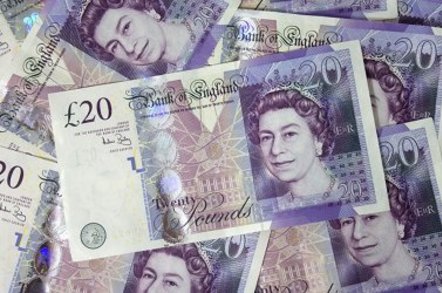 BT revenues fell some 6 per cent in the national telco's first quarter as the company coughed to "tough conditions" in the financial sector as well as in Europe hampering its global services division.
It's wholesale wing also suffered an 8 per cent drop in sales falling below the £1bn mark to £923m, while Openreach revenues were flat at £1.26bn.
Total Q1 sales reached £4.48bn in BT's three months ended 30 June compared with £4.76bn during the same period a year earlier.
It reported adjusted pre-tax profit of £578m for the quarter, up eight per cent, while earnings per share rose 10 per cent from 5.2 pence to 5.7 pence.
The company's earnings before interest, taxes, depreciation, amortisation were up 2 per cent at BT at £1.46bn for the quarter.
BT's chief Ian Livingston claimed "good performances" in the firm's wholesale division, despite the decline in sales during the quarter.
He offered this canned statement to the City this morning:
Our financial performance allows us to keep investing for the future. Our engineers are rolling out fibre at pace, bringing fibre broadband to over 2 million more homes and businesses in the quarter and it's now available to over 11 million premises.

Our investment plans are creating around 2,000 jobs in 2012 by recruiting engineers to support our fibre plans and opening four new UK call centres. We continue to make good progress with our investments in the faster growing economies.
Drilling down into the reasons behind BT's flagging revenue during the quarter, the company, in part, blamed "the impact of regulatory price reductions and lower revenue from calls and lines" for the 6 per cent sales fall.
It claimed that new charge controls imposed on BT by telecoms watchdog Ofcom would continue to have a "negative impact of around £100m−£200m on group external revenue in 2013 and a similar year on year impact in 2014."
On retail, BT saw a dramatic fall in the number of broadband customers it added during Q1, having netted 85,000 subscribers to the service compared with 141,000 new sign-ups during the same period in 2011.
However, the company came up smiling with its faster broadband product, Infinity, having attracted 150,000 new punters to the service during the three months to the end of June this year.
Shares in BT are currently trading down 4.42 per cent at 207.80p, following the company's less-than-pretty Q1 results. ®