VMware: More revenue now from services than software
Profits dip, but past license sales rake in cash for services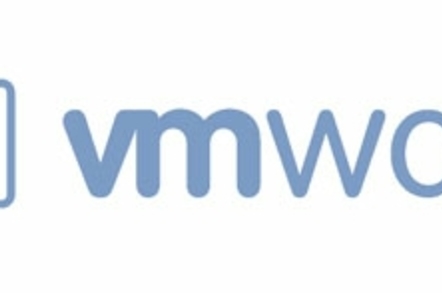 Server virtualization juggernaut VMware wasn't resting on its hypervisor laurels in the second quarter, but it certainly did benefit on the uptake and renewal of services on already installed sales to meet its revenue growth targets.
Last week, VMware pre-announced rudimentary results for the quarter ended in June during its revelations of executive management changes at both VMware and its parent, EMC, and on Monday it fleshed out its full financial results when announcing that it was shelling out a whopping $1.26bn for network virtualization pioneer Nicira.
Pat Gelsinger, the long-time Intel exec who had been running EMC's core Information Infrastructure Products group, will now take over a VMware that will be at the forefront of the network virtualization wave thanks to Nicira. And as announced last week, Paul Maritz, who has been running VMware for the past four years after spending decades at Microsoft, will become chief strategy officer for the EMC collective, reporting to CEO and chairman Joe Tucci.
VMware certainly has the cash to do the Nicira deal without even batting an eye, with $5.35bn in cash and investments on the books; $2.07bn of that is cash, of which $1.05bn will be burned to do the deal. The remaining $210m is to cover the value of unvested stock that Nicira shareholders have in their possession.
Cash flow from operations slowed in the second quarter, but VMware still generated $968m in cash for the first half of the year – and it is not like the stock market or a money-market fund is a good place to put all your money these days. From where we sit, spending $1.26bn on something that might generate many times that in revenues over the years and make VMware a player in networking to be contended with is money well-spent.
In the quarter, VMware's software license sales rose by 11.3 per cent to $517.2m. But as its ever-increasing pool of server virtualization customers comes back for more licenses and buys support contracts, the company's services revenue stream is swelling to the point that it is now larger than software license sales. In Q2, overall services revenues came to $605.8m, up 32.7 per cent from the year-ago period. Within this, software maintenance sales were $519.1m, up 34.4 per cent, and professional services revenues were $86.7m, up only 23.7 per cent.
Carl Eschenbach, now chief operating officer at VMware as well as a co-president in charge of customer operations, said on the call with Wall Street analysts after the market closed that customers continue to buy multi-year support contracts for the various VMware virtualization tools.
He said that VMware was doing more-complex sales with a mix of different products, and that the company did four deals that each had a value of more than $10m in the quarter – compared to none that large a year ago.
Lest anyone think VMware is not a player in application deployment platforms, one of those $10m-plus deals was for the vFabric framework and its related GemFire caching server.
Average selling prices for licenses rose in the quarter as well, contributing to the revenue bump, Eschenbach explained. Without providing any specifics, Eschenbach said that vCenter Operations and vCloud Director, two management tools that VMware is banking on for future revenues in the data center automation area, saw "increased traction" and the View 5.1 virtual desktop infrastructure tool was "performing well."
Add it all up and sales were $1.12bn, up 21.9 per cent. $551m came from the United States and $4570m came from the rest of the world; both geographic categories rose by 22 per cent, with Japan and China showing strong growth in the Asian region and the United Kingdom, France, and Russia having healthy demand in Europe and Brazil anchoring sales in Latin America.
VMware took a profit hit, however, with net income dropping 12.9 per cent to $191.7m. VMware has $2.9bn in unearned revenue on the books, about 80 per cent of which is for services contracts that have not been booked yet (and will be booked over the course of several years), and it has positioned itself with the Nicira buy to remain an ever-important data center player. So it stands to reason that Wall Street should overlook this profit stall – particularly if VMware can make it up later in the year.
Despite being cautious about business in Europe and cutting its expectations for government spending in the second half, VMware believes that it can book software license sales of between $70m and $500m in the third quarter, an increase of between 6 and 13 per cent year-on-year. That's a sequential decline, but one that Eschenbach says is in line with normal seasonality for VMware.
Overall revenues will be between $1.11bn and $1.15bn in the third quarter, rising between 18 and 22 per cent. For the full year, VMware expects annual software license sales to rise between 11 and 15 per cent, which is consistent with the first two quarter of this year in terms of growth, and that overall revenues will fall between $4.54bn and $4.635bn, or rise between 20.5 and 23 per cent across both license and service sales. As happened in the first half of the year, software maintenance sales in the second half will rise faster than license sales as customers renew support contracts and add incremental licenses and get support for those, as well.
In the worst-kept secret category, Eschenbach said that VMware was planning an upgrade to its vSphere server virtualization stack sometime in the second half. There certainly will be lots to talk about at VMworld next month, with the Wanova, DynamicOps, and Nicira acquisitions just done and new software on the way. ®